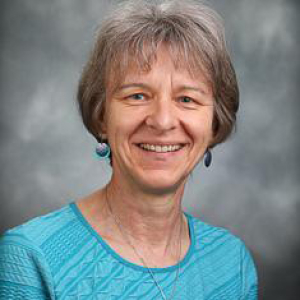 Co-Director, Community of Scholars
Contact Information:
Dr. Jayes received her Veterinary Medicine degree in Giessen, Germany and her PhD in Physiology from North Carolina State University in Raleigh. Her research interests have always centered on the physiology and endocrinology of the female reproductive system. Uterine fibroids have a major impact on women's health, on quality of life and on health cost. The etiology of this disease remains unknown and non-surgical therapies are either short-lived or have significant side effects. Good translational research is needed, combining the skills, backgrounds and visions of basic and clinical researchers. The Reproductive Biology and Perinatal Lab (RBPL) has a great mix of projects and includes clinical and basic researchers. The fibroid research within the lab embraces an entirely new direction in thinking about uterine fibroids. Her lab is looking at fibroids as more than neoplasms, and consider them to be a fibrotic disease. She also love teaching and believe that it happens not only in the classroom but also in the laboratory. Her group works hard to invite and accommodate students, residents, and fellows. They teach not only methods and procedures, but also approaches, limitations and design of experiments in hypothesis driven research. This knowledge and experience will serve any future researcher and clinician well when reading the literature, asking their own questions, and during collaborations. As a team, they are on our way to make a difference in woman's health.