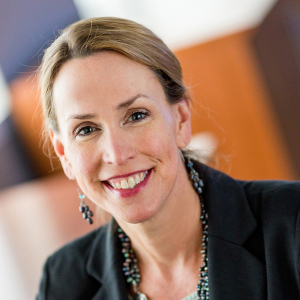 Director of Strategic Communications
Contact Information:
Ms. McKeel is the director of the Communications Office for the Duke Clinical and Translational Science Institute. She joined the CTSI in 2017 after more than 25 years serving in a variety of leadership roles at Duke. She provides strategic, creative, and pragmatic oversight to current, expanded, and new CTSI programs and CTSA Cores. Her team focuses on a strategic systems-based approach to communication design to create messaging in print, spoken, or digital format that provides a consistent, informative,  tailored, and visually compelling audience experience across a variety of channels. In this role, she also develops and executes strategic communication plans across multiple channels to share and highlight the services, cores, resources, and informatics platforms with Duke faculty, trainees, staff, and clinical and translational research partners. She works closely with the Principal Investigators and Core Directors to ensure their vision and plans are communicated and promoted appropriately. She has supported investigators in clinical and translational research at Duke University in both management and project leadership roles, and served as the communications strategist for Duke's CTSA from 2006-2011. She represented Duke as a member of both the Informatics and Communications Key Function Committees (KFC) and served as co-chair and chair of the CTSA Communications KFC. She has substantial experience managing personnel and developing process improvement initiatives, including the creation and implementation of evaluation tools and project tracking systems.