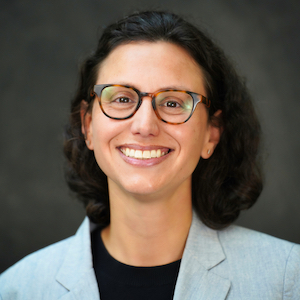 Director, Evaluation and Strategic Planning
Contact Information:
Jessica Sperling, PhD, serves as the Director of Applied Research, Evaluation, & Engagement in Duke University's Social Science Research Institute (SSRI) as well as the Office of Evaluation and Applied Research Partnership, a partnership between CTSI and SSRI. She is a mixed-methods evaluator and applied researcher dedicated to informing and improving initiatives through responsive and collaborative research, evaluation, and research/practice partnership.
Sperling's work has focused on education, healthcare delivery, diversity/inequality, and innovation/pilot programming. This has included partnerships with entities based in Duke University, Duke Health, as well as community and non-profit organizations. In addition to serving as a practitioner of applied research and evaluation, she is active in teaching and capacity-building in these areas. She has taught research and evaluation methods courses at the undergraduate and graduate level and has developed and led numerous trainings serving non-profit, education, and healthcare sectors.
Prior to joining SSRI, Sperling worked in research and evaluation in higher education, public, and non-profit sectors in New York City. She holds a B.A. in Anthropology from Washington University in St. Louis and a Ph.D. in Sociology from the Graduate Center of the City University of New York.