Our partnerships with local organizations help advance translational science and improve health outcomes in our communities.
Community engagement and input have always been crucial to successful health interventions. The CTSI is committed to facilitating equitable and robust community-engaged health research by connecting academic stakeholders with community partners locally, regionally, and nationally.

Community-Engaged Research Initiative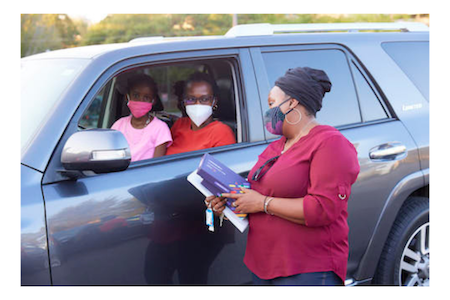 The Duke Clinical and Translational Science Institute's Community-Engaged Research Initiative (CERI) facilitates equitable, authentic, and robust community-engaged research to improve health. CERI recognizes that collaborating with the community in research is the foundation of increasing public trust in the research enterprise and improving public health.
 

Duke-NCCU Partnership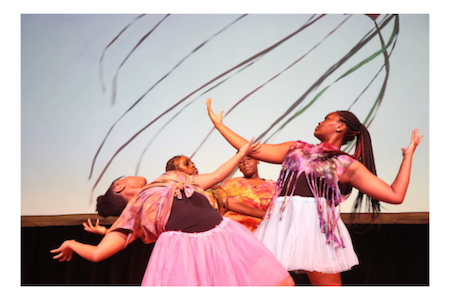 Duke CTSI and North Carolina Central University (NCCU), an historically Black university, formalized a partnership in 2017. Since then, the partnership has made extraordinary gains in cross-institutional educational opportunities, impactful research initiatives, ethnodrama productions, and strong community outreach and support.
In 2021, Duke CTSI and NCCU established the Duke-NCCU Bridge Office, which creates a "bridge" for opportunities to collaborate, ensure workforce diversity, build new research teams, support underrepresented minority researchers, and improve health outcomes.

Impact of Duke CTSI
Duke CTSI supports scientific discovery to improve the health and health equity of our communities. Our foundational mission is focused on promoting and supporting equity in science, medicine, and health. The 2022 Impact Report, "Advancing Equity," highlights the people and projects that exemplify that theme. Learn more about Duke CTSI's contributions to meaningful and equitable health improvement within our communities and beyond!

Research Equity and Diversity Initiative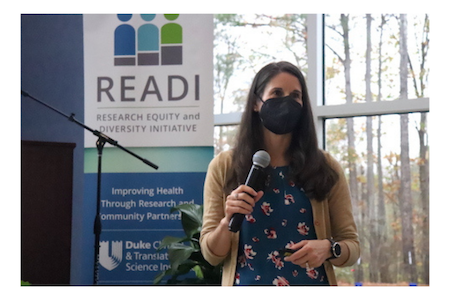 The Research Equity and Diversity Initiative (READI) uses a community-based collaborative approach to improve the health of our communities, advance health equity in research, and increase broad representation in research participation and the research workforce. A part of the CTSI, READI relies on the guidance and advice of a Community Advisory Council, made up of study participants, healthcare providers, patients, and community and faith leaders, to collaborate on health research that is important and relevant to the community.

Duke Kannapolis
For more than 15 years, Duke Kannapolis has developed and implemented a community-based approach to clinical research. A part of the Duke CTSI, we believe that study participants are valued partners and belong at the center of the research process. The Kannapolis and Cabarrus County community have responded to this approach with ongoing dedication to clinical research studies that aim to improve health for generations to come.
Located on the North Carolina Research Campus (NCRC), Duke Kannapolis has enrolled nearly 14,000 participants using a successful community-engaged research model. We are well-connected across the Charlotte region, with a variety of community partners including the Cabarrus Health Alliance, El Puente Hispano, and seven UNC schools co-located on the NCRC. Duke Kannapolis serves as a model for community-engaged research and Duke partnerships that benefit residents across the state.

Dean's COVID-19 Community Grants Initiative
Grants supported by Duke University School of Medicine Dean Mary Klotman and the Duke University Health System have amplified the efforts and expertise of existing community-based organizations in Durham, helping them extend their reach as they work to address COVID-19 health disparities in their communities. Duke CTSI's Community-Engaged Research Initiative provided essential resources to support this effort through the work of the community-led and Duke-supported LATIN-19 group and the African American COVID-19 Taskforce.

Durham Tech Clinical Research Equity Scholars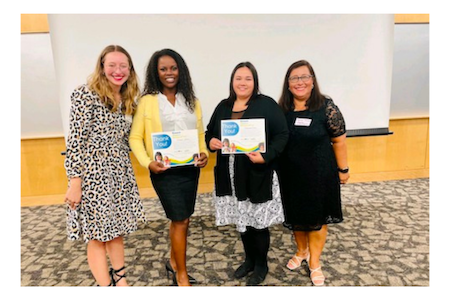 The Duke-Durham Technical Clinical Research Equity Scholars Program is a partnership between Duke CTSI and Durham Technical Community College to address a critical need to increase diversity in clinical research. The two-semester experience trains students on key strategies to engage with marginalized populations and incorporate equitable practices into the research process. From networking, learning, and growing at Duke CTSI, each scholar advances their clinical science careers and increases awareness of clinical research and opportunities for participation.

AME Zion HEAL Partnership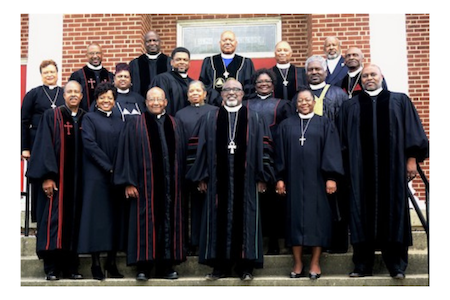 The AME Zion Health Equity Advocates & Liaisons (HEAL) partnership aims to foster health equity and improve health in the African American community and is designed to build trust and collaboration to address disparities and increase engagement in clinical research.
AME Zion churches in North Carolina serve as partners, co-learners, and advisers to Duke to ensure that clinical research participation accurately reflects the communities of North Carolina. Through combined resources and expertise, the program aims to foster trust, transparency, and relationships among researchers, community, and clergy, with the goal of reaching underserved and underrepresented populations. The AME Zion HEAL partnership is part of the CTSI.

SEED Health Atlas
The Social, Environmental, and Equity Drivers (SEED) of Health Atlas is an interactive tool and public resource for the Durham community and Duke researchers to learn about health in the area. Our goal is to enable anyone to learn more about what drives health in Durham and create positive investments in the health of our community.
Built with support from Duke CTSI, the SEED Health Atlas is fully available to the public. Data are collected and published by researchers at Duke University.