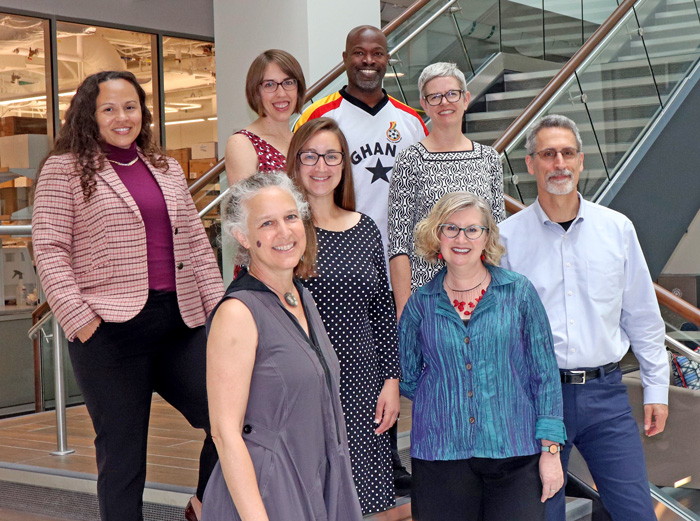 The CTSI Education and Workforce Development Core supports the advancement of the next generation of interdisciplinary research leaders, offering an evolving portfolio of workforce development opportunities to address the training needs of a range of learners—from staff to students to faculty.
We recognize the need to create a continuum of education that facilitates the translation of basic and clinical science discoveries to the bedside and the clinic. To this end, numerous online resources exist to supplement onsite professional development offerings; many of these resources have been made available by peer CTSA institutions. Additionally, the Duke CTSI supports numerous educational opportunities in translational medicine at Duke, including:
---
Career Development Awards
---
Degree Programs and Other Training Opportunities
---
​Experiential Learning Programs
The CTSI Education and Workforce Development Core also supports and works closely with the Duke Office of Physician-Scientist Development and the Duke School of Medicine Office for Research Mentoring.
---
Key Contacts 
Grambow, Steve
Co-director, Education and Workforce Development Core, Duke
Director, Clinical Research Training Program
Dzirasa, Kafui
Co-director, Education and Workforce Development Core, Duke
Locklear, Tracie
Co-director, Education and Workforce Development Core, NCCU
Dickerson, Kathryn
Associate Director, Education and Workforce Development Core, Duke
McMillan, Amanda
Senior Staff Director, Education and Workforce Development Core
Faulk, Taryn Cavanaugh
Education and Workforce Development Sr. Program Coordinator
Richardson, Amber
Senior Program Coordinator, Center for Pathway Programs
Edelman, David 
Director, TL1 Program 
Fouda, Genevieve Giny
Co-director, TL 1 Program
Thomas, Kevin
Co-director, TL1 Program 
Svetkey, Laura
Director, KL2 Program 
Johnson, Kimberly Sherell
Co-director, KL2 Program 
Gbadegesin, Rasheed
Co-director, CTSI KL2 Program  
Molner, Stephanie
CTSI KL2 and TL1 Administrative Coordinator
Almy-Pagan, Jessica
Senior Program Coordinator, National Clinician Scholars Program
Matlock, Molly
Senior Program Coordinator, Duke Scholars in Molecular Medicine, BIGGER
Hough, Holly
Director, Office of Physician-Scientist Development
Taylor, Terri
Program Director, Office of Physician-Scientist Development
Duke, Cyndi
Operations Coordinator, Office of Physician-Scientist Development
Education and Workforce Development Announcements