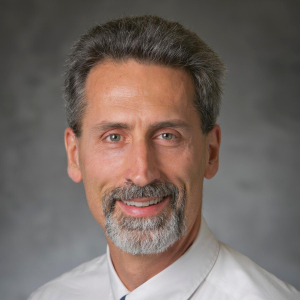 Co-Director, Education and Training Programs Pillar
Contact Information:
Co-Director, Education and Workforce Development Core
Director, Duke Clinical Research Training Program
Associate Chair of Education and Associate Professor in Biostatistics and Bioinformatics

Dr. Grambow's work is focused on educational leadership and administration, teaching, mentoring, and collaborative clinical research. He is the director of the Duke Clinical Research Training Program (CRTP). He oversees five graduate degree programs and various educational initiatives focusing on clinical and translational science workforce development at the student, staff, and faculty levels.
He has many years of experience with in-person and online teaching across a variety of teaching venues (formal degree programs, domestic and international certificate-based training programs, faculty development seminars, residency/fellowship training programs) and health sciences audiences (medical students, residents, fellows, faculty, and other health professionals), including more than 21 years as a statistics course director in CRTP.
As a collaborative statistician, Dr. Grambow has experience with a broad range of study designs, including observational studies, epidemiology investigations, and randomized clinical trials, including those utilizing web, mobile, and telemedicine-based health behavior interventions. He has collaborated on projects in several different clinical research areas, including amyotrophic lateral sclerosis (ALS), post-traumatic stress disorder (PTSD), Prader-Willi syndrome (PWS), prostate cancer, quality of colorectal cancer care, osteoarthritis, lifestyle modification through weight loss, CVD risk reduction through hypertension control, smoking cessation, and substance abuse recovery.