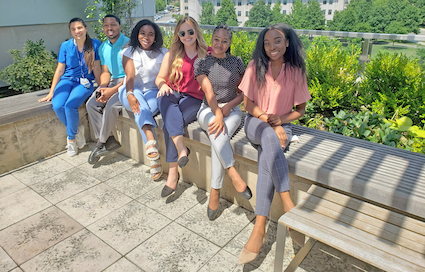 The Bridging the Gap to Enhance Clinical Research (BIGGER) Program provides a high-quality research experience over a six-month period for students in their gap year, defined as the period after college graduation and prior to applying for or enrollment in graduate/professional school.
The program is designed to attract diverse, talented students to careers in science; to foster a better understanding of clinical research and its implications; and to provide opportunities for students to gain valuable research experience in preparation for a health professions career. The proposed immersion program will expand and complement existing NIH-sponsored training programs at Duke University and under the leadership of the co-PIs, Dr. Kevin Thomas and Dr. Vivian Chu.
Please contact Molly Matlock (molly.matlock@duke.edu) with any questions or concerns.
---
Program Application and Dates
The 2023 BIGGER program will run June through December 2023. 
The 2023 BIGGER application is now closed.
Please check back in Fall 2023 for updates on the 2024 program application cycle. Direct inquiries can be sent to molly.matlock@duke.edu
---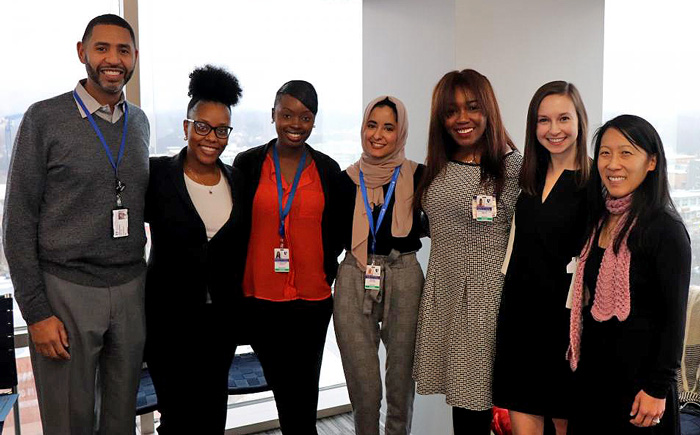 Who is the BIGGER Program for?
Students who have recently finished an undergraduate degree who are taking a gap year prior to applying for or enrolling in a graduate/health professions school.A total of six students will be chosen each year.Since this program is funded by the National Institute of Health, only U.S. citizens, permanent residents, and non-citizen nationals are eligible.
---
Program Highlights
Six-month research experience beginning in June (repeats annually)

Recruitment of individuals from underrepresented groups from area universities

Trainee development of a research project in cardiovascular medicine

Didactic curriculum on clinical research methodology

Training in the responsible conduct of research

Career development sessions led by faculty mentors

Observational clinical rotation to enhance educational experience

Each trainee will work with a senior and junior faculty mentor

Participants will receive a stipend
---
Resources