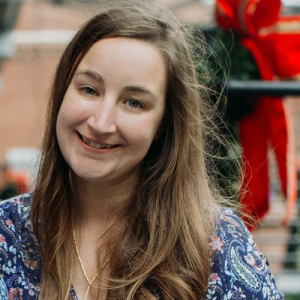 Senior Program Coordinator
Contact Information:
Taryn Cavanaugh Faulk joined CTSI in February 2022 and serves as the Senior Program Coordinator on the Workforce Development Core. In this role, Taryn develops and coordinates programmatic activities for the Community of Scholars and the Clinical Research Internship Program (CRISP). 
Taryn has worked in various capacities at Duke for almost 10 years. Prior to CTSI, she served as the Program Coordinator for Fuqua's Career Management Center. In this role, she orchestrated a comprehensive menu of career workshops, coaching, and recruitment efforts for Executive MBA students and alumni (across all Fuqua programs). She also worked in compliance for Duke Athletics and on the Employer Engagement Team for the Duke Career Center. 
Taryn holds a bachelor's degree in social work from Franciscan University of Steubenville and a master's degree in higher education from Pennsylvania State University.