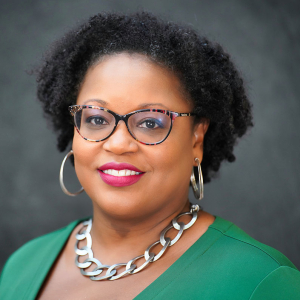 Co-Director, Equity in Research Core
Contact Information:
Dr. Bentley-Edwards is the co-director of both the CTSI Equity in Research and the CTSA Integrating Special Populations cores. She is an associate professor of medicine and a developmental psychologist who uses a cultural lens to understand social, emotional and academic outcomes. Her work specifically examines how race, culture and racism stress influence how the world responds to Black Americans and how this influences health and social disparities. She develops culturally cognizant measures, specifically in the areas of racial/ethnic socialization, racial cohesion and dissonance and same-race violence.
As an interdisciplinary researcher, she examines the racial and societal contexts that influence health, coping, and well-being in schools, communities and within families. She is also the Associate Director of Research and the Director of the Health Equity Working Group for the Samuel DuBois Cook Center on Social Equity.