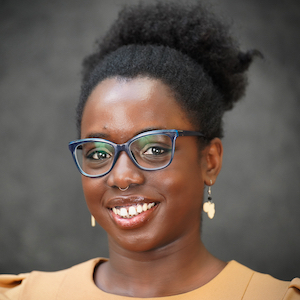 Project Manager and Research Analyst, Evaluation and Strategic Planning
Contact Information:
Perusi Muhigaba (they/them) is a Project Manager & Research Analyst with Evaluation and Strategic Planning. Perusi is currently a doctoral candidate in the Applied Social and Community Psychology program at North Carolina State University (NCSU). They are committed to applying an intersectional and equitable lens to evaluation, research, and practice. Prior to beginning this position at CTSI, they worked on health and healthcare equity research in NCSU's Black Health Lab. They will be working remotely and from the Chesterfield building.