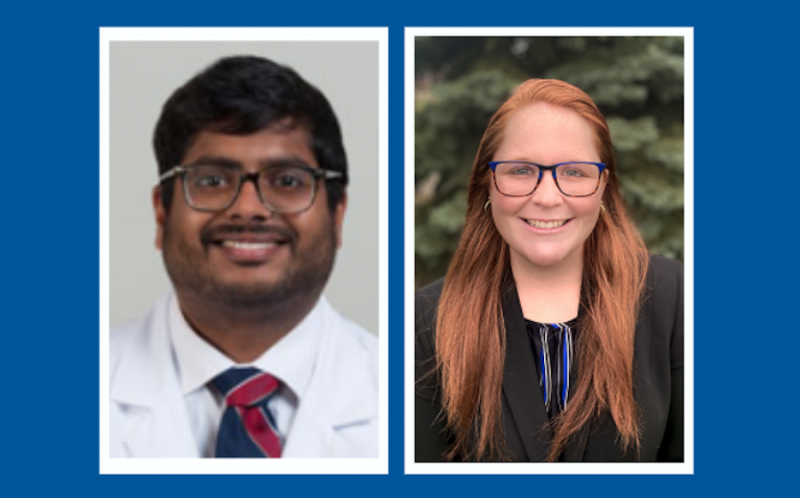 Duke National Clinician Scholars Program (NCSP) participants Kamal Golla, MD, MPH, and Melissa Harris-Gersten, PhD, RN, are finalists for the 2023 Bass Connections Leadership Award for their research project, "Financial Burden in Patients with Health Disparities."
This award recognizes outstanding faculty and staff team leaders for their creativity, intellectual vision, and commitment to student mentoring on Bass Connections project teams. Golla and Harris-Gersten were nominated for this award by Duke students who worked on their project team.
"As co-leaders of our Bass Connections team, [Golla and Harris] have demonstrated exceptional dedication to creating a positive and enriching team experience for our student members," their students wrote in their nomination letter of support. "They have provided us with a clear vision for our project and have inspired us to contribute to the development and execution of our project goals. At the same time, they have found a constructive balance between providing intellectual scaffolding and fostering student initiative."
Golla and Harris-Gersten are members of the third cohort of Duke NCSP scholars. Duke is one of six sites within the National Clinician Scholars Program, a consortium of prestigious academic health care research institutions which provides training for doctors and post-doctoral nurses as change agents for driving policy-relevant research and partnerships to improve health and health care.
Learn more about this year's Leadership Award honorees on the Bass Connections website.