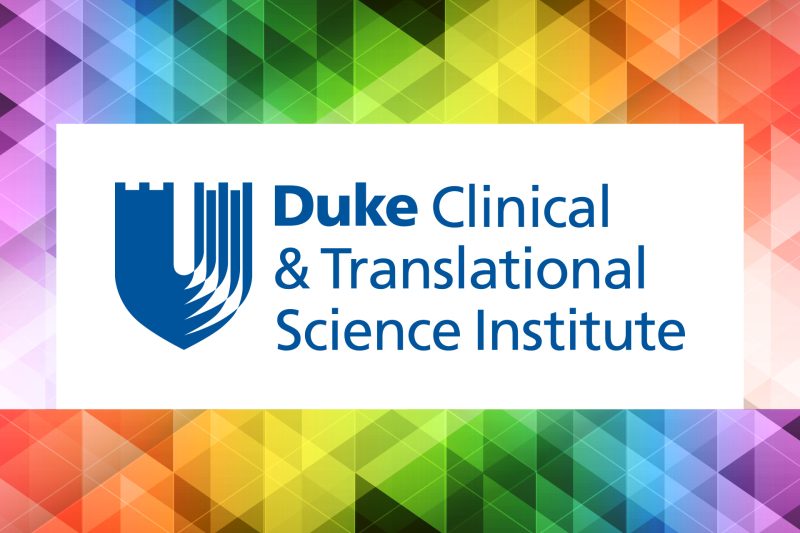 Three new scholars have been accepted to the Duke CTSA TL1 Pre-Doctoral Training Program. The program is a two-year scholarship that offers clinical and translational research experience and training for pre-doctoral students in medicine. 
The scholars selected this year are:
Isaac Alderete
Mentor:  Matthew Hartwig, MD, MHS
Project Title:  Characterizing Practice Pattern Variability Among Organ Procurement Organizations when Managing Organ Donors Following Circulatory Death
Brittany Grace Futch
Mentor: Nandan Lad, MD, PhD
Project Title: A Randomized Control Trial of Epidural Electrical Stimulation on Neuropathic Pain, Neurorehabilitation, and Quality of Life Outcomes 
Dana Rubenstein
Mentor:  Joseph McClernon, PhD
Project Title:  Prospective Associations of Tobaccao Product Use and Pain Intensity:  Longitudinal Findings from Waves 1-5 of the PATH Study
 
The Pre-Doctoral Program's provision of research training enhances programs designed to expose students to clinical and translational research earlier in their careers. Scholars will receive individualized training through mentored research, didactic training, and professional development curricula.
Duke also offers TL1 programs for post-doctoral students and physician-scientists.
Learn more about the Duke CTSA TL1 Pre-Doctoral Training Program.