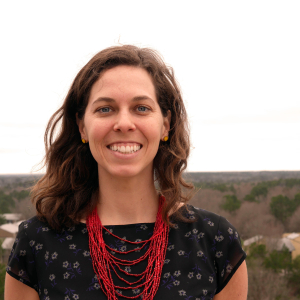 Program Director, Team Science Core
Contact Information:
Kristine coordinates programming for a number of groups in the Duke Office of Research Initiatives, including the Mobile App Gateway, the Research Navigators, and Research Onboarding. She'll also helps develop and implement programs related to Team Science. Kristine comes to CTSI by way of the University of California, Irvine, where she completed her PhD in Biochemistry. Since then she has had an eclectic mix of professional experiences in education, community health, program coordination, marketing, and communications. Through her diverse experiences, she has developed a passion for identifying creative and engaging tools to facilitate and promote scientific research.