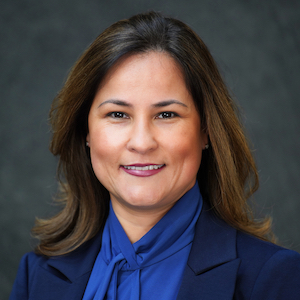 Co-Director, Equity, Learning Health Communities Pillar
Contact Information:
Raquel Ruiz joined Duke's CTSI as the Co-Director of the Equity, Learning Health Communities Pillar. In this role, she provides senior operational and project management leadership to the core activities including development and implementation of the strategic plan, partnering with stakeholders, and monitoring and measuring the success of the pillar's activities.
Ms. Ruiz brings 20+ years of public health and research leadership including strategic program development and administration, building and leading teams, and implementing programs. Through this multi-disciplinary work, she has been successful at cultivating relationships with diverse stakeholders to achieve programmatic goals. In her previous role as the Director for Metrics Implementation and Dissemination, she effectively led National Center for Advancing Translational Sciences' strategic management program collaborating across 60+ clinical research academic institutions.