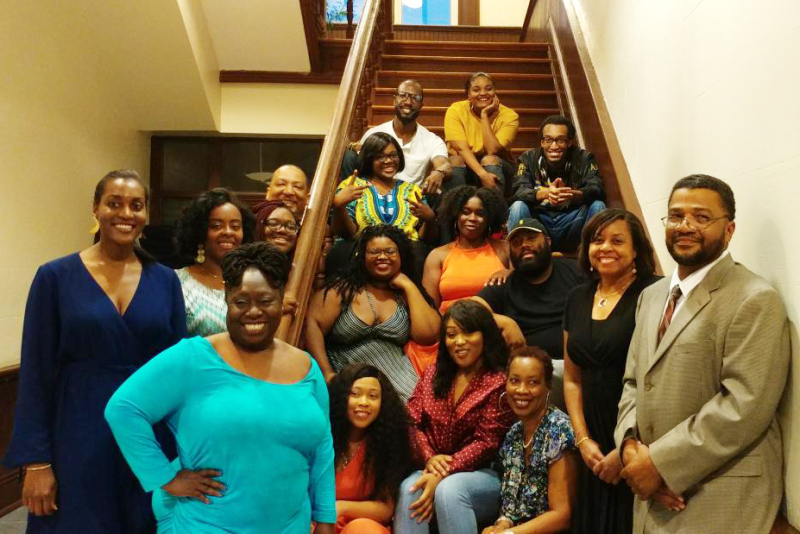 "Write Now We Will Heal," an ethnodrama on cervical cancer produced by social scientists at North Carolina Central University (NCCU) and Duke CTSI, debuted last month.
An ethnodrama is a written transformation and adaptation of ethnographic research data into a dramatic play script and staged as a live, public, theatrical performance. Ethnodramas can be used to help start the conversation about important health topics impacting communities.
Performances were held in Durham and Charlotte and examined cancer prevention and screening through the lens of experiences familiar to people of color. The performances were capped by a panel of experts on hand that addressed questions from the audience, shared moving testimonials, and encouraged attendees to be advocates for their health.
"It was truly a wonderful experience and an amazing team partnership," said Lisa P. Davis, PhD, MSPH, director of special projects for Duke CTSI. "The dynamic cast effectively connected with the audience and shared important information about cervical cancer, HPV, and screenings in a fun, innovative way."
NCCU and the Duke CTSI formed a partnership in 2017 to implement programs related to workforce development, pilot projects and community engagement. Additional ethnodramas are presently in development that focus on opioids, diabetes, and heart disease.