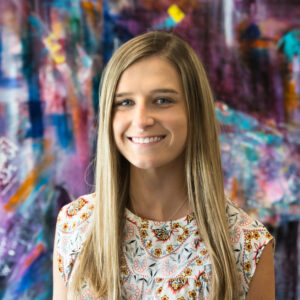 Clinical Research Coordinator, Duke Kannapolis
Contact Information:
A native of Kannapolis, NC, Ms. Lentz joined Duke CTSI in June 2021 as a clinical research coordinator. She is the lead coordinator for the Project Baseline Health Study at the CTSI's Duke Kannapolis office.
Prior to joining CTSI, Ms. Lentz worked as a clinical research coordinator for Javara Research, an integrated research organization in Charlotte, NC. There, she helped conduct the Moderna COVID-19 vaccine study and the Johnson & Johnson COVID-19 vaccine study. Ms. Lentz focused on recruiting, enrolling, and managing study participants for pharmaceutical sponsored trials. Lentz enjoys study participant interaction and educating others about the importance of clinical research. 
Ms. Lentz holds a BS in clinical research from the University of North Carolina Wilmington.