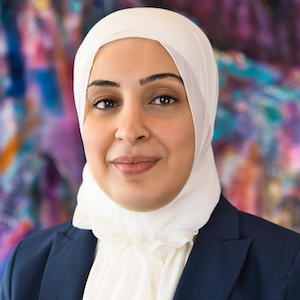 Research Analyst II, Translational Population Health Research
Contact Information:
Ms. Chahnaz A. Kbaisi is from the South of Lebanon. She works for CTSI as a Research Technician II and works closely with analysts in the data group and project teams in Durham.
 
Chahnaz received her Bachelor of Science in Health Policy and Management from the Gillings School of Public Health at the University of North Carolina (UNC). During her training, she focused on characterizing continuity of care of healthcare organizations and metrics of improved services, particularly for community health centers, and analyzing clinic data to identify specific deficits and determine areas for achievable improvement. 
 
After staying home to care for her family, Chahnaz pursued her love of data and completed a data analytics bootcamp at UNC-CH. Proficient in programs like SQL, Pandas, Python, and machine learning and ETL approaches, Chahnaz has examined and modeled factors that impact maternal mortality in the U.S., analyzed socioeconomic effects on rates of obesity and diabetes, and studied other public health-related issues.