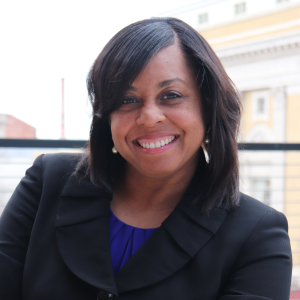 Director of Operations, Duke-NCCU Bridge Office
Contact Information:
Lisa Davis serves as Director of Operations of Duke-NCCU Bridge Office at the Duke Clinical and Translational Science Institute.  She is a health behaviorist and received a PhD in Public Health from the University of North Carolina at Chapel Hill and a MSPH from the University of South Carolina. 
She has extensive community-based public health and research expertise in diabetes, pediatric obesity, minority health, qualitative methods, and training design and facilitation.  She has been at Duke for 6 years and served as Senior Project Manager for the Durham Diabetes Coalition which was recognized as an international case study honoree by C3 Collaborating for Health based in the United Kingdom.  She has trained multiple groups including health care professionals, community members, and students to use the Centers for Disease Control and Prevention Diabetes Today materials to develop diabetes coalitions in local communities across the United States.
Dr. Davis has received several awards and honors for her work, including the Ethel Jean Jackson Health Education Practice Award, Association of Schools of Public Health Prevention Research Center fellowship, University of North Carolina at Chapel Hill Minority Presence Fellowship, University of South Carolina Outstanding Master's Student Award, Association for the Advancement of Health Education Major of the Year Award, and the Howard C. Barnhill Award.  She is dedicated to working collaboratively to advance inter-institutional partnerships and implementing programs and initiatives to improve population health and employee well-being.