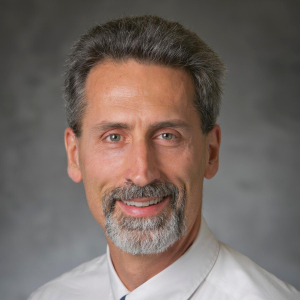 Co-Director, Education and Training Programs Pillar
Contact Information:
Assistant Professor of Biostatistics & Bioinformatics; Director, Clinical Research Training Program
I am a collaborative statistical scientist with experience spanning a broad range of clinical research areas, including amyotrophic lateral sclerosis (ALS), post-traumatic stress disorder (PTSD), Prader-Willi syndrome (PWS), prostate cancer, quality of colorectal cancer care, osteoarthritis, lifestyle modification through weight loss, CVD risk reduction through hypertension control, smoking cessation, and substance abuse recovery. I have experience designing and analyzing observational studies, survey research studies, epidemiology investigations, and randomized clinical trials, including those utilizing web, mobile, and telemedicine-based health behavior interventions.  I have served on over 70 clinical trial data monitoring committees across multiple therapeutic areas including GI/hematology, cardiology/vascular disease, and infectious disease.  I have more than 20 years of experience teaching clinical research design and biostatistics to clinical fellows, junior faculty, and other health professionals.  My current educational projects are focused on the development of tailored clinical research education training programs for international health sciences audiences.