---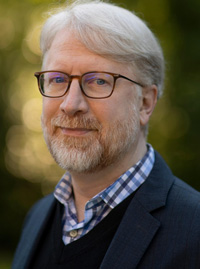 Senior Director, Science in the Public Sphere Program, RTI International; Adjunct Professor (Internal Medicine), Duke University School of Medicine
Dr. Brian Southwell is Senior Director of the Science in the Public Sphere Program in RTI International's Center for Communication Science. He also is Adjunct Professor of Internal Medicine with Duke University and a graduate faculty member and Adjunct Associate Professor in Health Behavior at the University of North Carolina at Chapel Hill.
Southwell has published widely on topics such as public understanding of science and misinformation as a challenge to public health. He co-founded the Duke Program on Medical Misinformation to improve patient-provider conversations about misinformation, and also has published a book, Misinformation and Mass Audiences, and numerous articles on the topic, including a recent essay for the ANNALS of the American Academy of Political and Social Science and a forthcoming review for the Annual Review of Public Health. Southwell regularly consults with the organizations such as the National Academies of Science, Engineering, and Medicine and the National Institutes of Health on misinformation mitigation and was recently appointed to the Advisory Committee for the Council of Medical Specialty Societies-National Academy of Medicine-World Health Organization Collaboration on Identifying Credible Sources of Health Information in Social Media.
He also has organized several summits on trust in science and medical misinformation, such as the Misinformation Solutions Forum sponsored by the Rita Allen Foundation in conjunction with the Aspen Institute. Southwell's work on misinformation has been featured in outlets such as JAMA and The Hospitalist. In addition, Southwell created and hosts The Measure of Everyday Life, a public radio show that translates research for general audiences on WNCU 90.7 FM, which is based at North Carolina Central University in Durham, NC.     
Southwell has applied his background in communication and human behavior to a variety of dilemmas including public understanding of emerging infectious diseases and trust in science. For example, he led a study in Guatemala to understand mental models of Zika virus disease, and examine public attitudes and perceptions concerning Zika. More recently, Southwell has written about public perceptions related to COVID-19. Learn more about Brian Southwell
---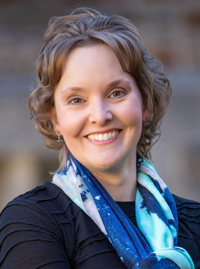 Assistant Professor of the Practice of Medical Education, Duke University School of Medicine
Jamie L. Wood is an assistant professor of the practice of medical education at the Duke University School of Medicine. Wood received a B.S. in Biochemistry and a M.S. in Genetics from Clemson University, and a Ph.D. in Biological Sciences from the University of Mississippi.
Her dissertation work focused on gene regulation in Drosophila melanogaster, specifically genes that regulate how neurons and glia become different from each other. In 2016, she began a postdoc in Medical Education with Duke School of Medicine, specifically working with the Master of Biomedical Sciences program. As faculty, she continues teaching students in the program as well as first-year medical students. Her current research focuses on best practices to prepare current and future medical students to encounter medical misinformation in the clinical setting and strategies to mitigate medical misinformation within the general population.