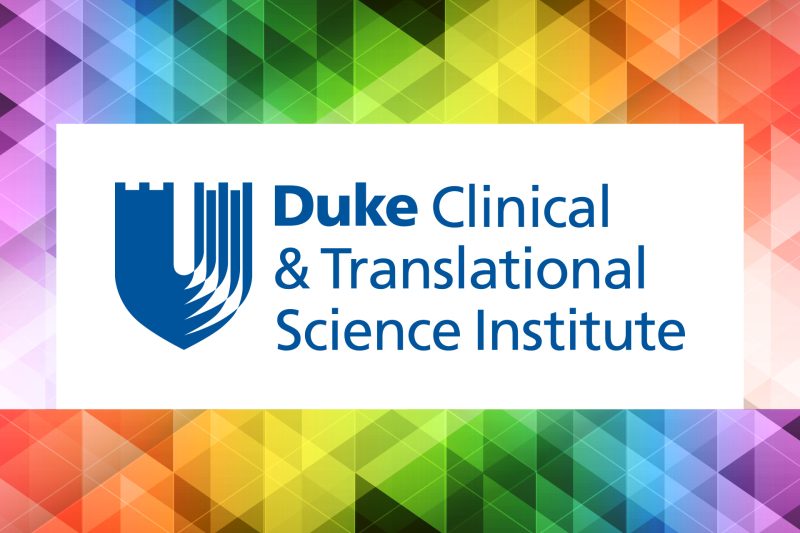 The Duke Clinical Data Research Network (CDRN) program is a rich resource for Duke researchers, and Li-Tzy Wu, RN, ScD, MA, has taken advantage of it.
Dr. Wu, Professor in Psychiatry and Behavioral Sciences at the Duke School of Medicine, focuses her research on opioid use and addiction, using the CDRNs to facilitate collaboration with other institutes and universities across the country. As the opioid epidemic continues to become a growing public health problem in America, she hopes this work will help lead to solutions for people struggling with addiction.
Sharing data for a common goal
Dr. Wu is currently involved in three multi-site studies, all of which make use of Duke's clinical data research networks.
One of Dr. Wu's studies, "Integrated Health Services to Reduce Opioid Use While Managing Chronic Pain (INSPIRE)," looks at how evidence-based behavioral approaches could help address pain and reduce opioid use for patients with chronic non-cancer pain. As the Duke Site Principal Investigator on the PCORI-funded study, Dr. Wu works with researchers from RTI International, UNC-Chapel Hill, and Vanderbilt University. Vital data-sharing is made possible by the STAR clinical research network (formerly the Mid-South CDRN).
Dr. Wu is also a Site Principal Investigator on the study "Evaluation of state-mandated acute and post-surgical pain-specific CDC opioid prescribing." The study examines prescribing guidelines around opioids and evaluates the impact on a patient's long-term opioid use, in collaboration with researchers at UNC-Chapel Hill and Vanderbilt. This study is funded by a CDC RO1 grant, and also uses the STAR CRN.
Her third opioid-related study, "Measuring Opioid Use Disorders in Secondary Electronic Health Records Data," focuses on developing a method to measure opioid use disorders from electronic health records data. Dr. Wu works in collaboration with the researchers at UNC-Chapel Hill, Medical University of South Carolina, and Wake Forest University on this study, funded by a Carolinas Collaborative grant.
Simplifying the process
Analyzing data from multiple sites makes these studies more complex, and Dr. Wu credits her team at Duke with helping her manage everything. "The study requires dedicated team work from a large group of clinicians, investigators, research coordinators, and stakeholders to accomplish the goal," Dr. Wu said.
Dr. Wu has worked with the Duke CDRN program for each of her studies. The program helps Duke researchers conduct multi-site research with IRB approval by allowing access to electronic health record data at Duke and other member institutions. In particular Dr. Wu has worked closely with Janis Curtis, Associate Director of the Duke CDRN Program, and the ACE-Research CDRN team on her studies.
"Without the help of CTSI and Janis, these collaborations wouldn't be possible," she said. "During the proposal preparation stage, Janis and the ACE-Research CDRN team helped me understand the EHR data elements and related questions for the proposal development and preparation of the budget.
"Janis also has identified several IT experts to participate in our project calls when we needed advice on the EHR data element issues and identification of patient cohorts."
For Duke researchers who need help with anything from project development to EHR data identification, Dr. Wu recommends the CDRN to her fellow investigators.
"I enjoy the productive working relationship with Janis and the ACE-Research CDRN team," she said. "They have all been very helpful in every stage."