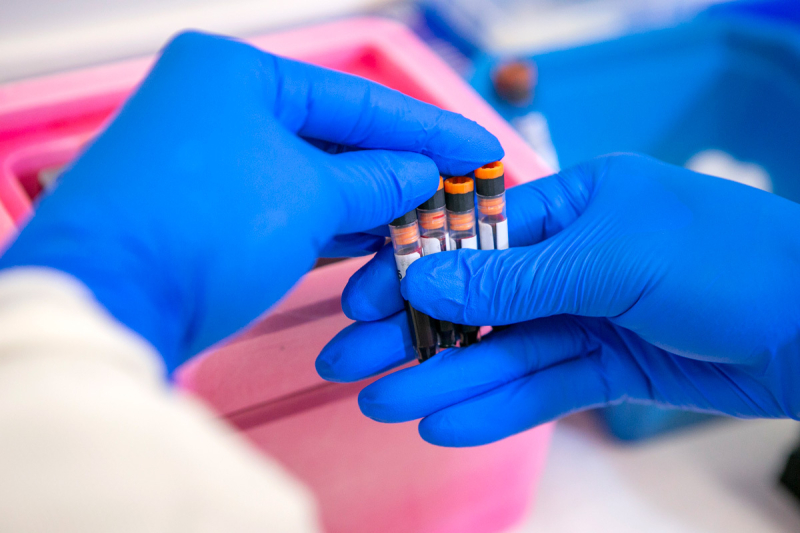 Using samples and data from the MURDOCK Study, Duke University researchers have found more evidence linking the disruption of a key metabolic pathway with the development of Alzheimer's disease.
A team led by Daniel Parker, MD, assistant professor of medicine, tapped into the groundbreaking MURDOCK community-based registry managed by Duke Kannapolis. Using a MURDOCK cohort designed by the Duke (Pepper) Older Americans Independence Center, Parker and other found that dysregulated kynurenine pathway metabolism may play a role in Alzheimer's disease and related dementias, as reported in the Journal of Alzheimer's Disease.
Their findings provide more evidence that interventions targeting the pathway may hold promise for the prevention and treatment of memory disorders.
"As a large and well-characterized community-based cohort, MURDOCK provides an unparalleled opportunity to identify risk factors for Alzheimer's disease and related dementias," said Parker, who specializes in cognitive and physical function in older adults. "Insights gained from MURDOCK will allow us to develop better treatments for this devastating disease."
Duke Kannapolis is the Clinical and Translational Science Institute (CTSI) research site on the North Carolina Research Campus and is directed by Svati H. Shah, MD, MHS. Duke investigators are invited to explore MURDOCK data and the MURDOCK Biorepository Transformation Initiative, a unique opportunity to obtain biospecimens for research. Requesting samples starts with this brief interest form.
Photo by Duke CTSI