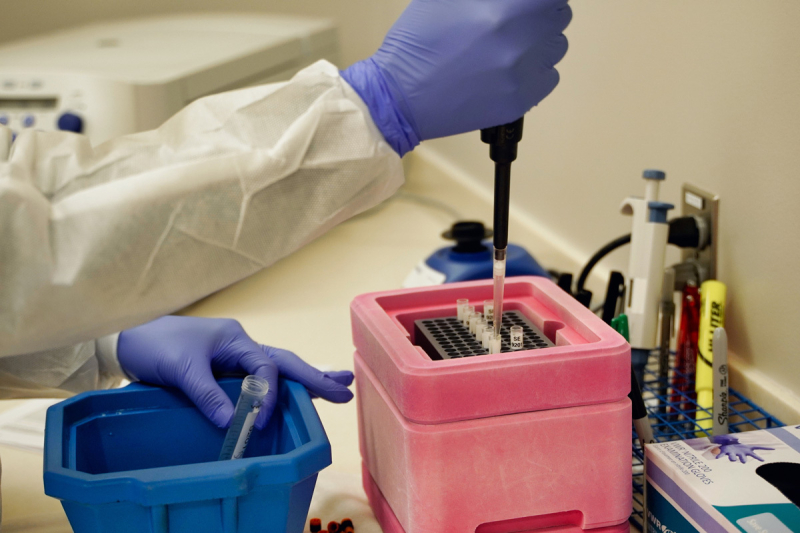 Samples and data from the MURDOCK Study helped Duke University researchers identify new indicators of fracture risk among older adults with type 2 diabetes.
Older adults with type 2 diabetes have an increased risk of broken bones, even though they have higher-than-average bone mineral density. A team led by Richard H. Lee, MD, assistant professor of medicine, tapped into the community-based biorepository at Duke Kannapolis to study participants with type 2 diabetes who also experienced a bone fracture.
Lee's team used MURDOCK samples, self-reported fractures, and electronic medical records to assess the association between broken bones and metabolic profile in this at-risk population. Their research identified new markers of fracture risk and suggested potential mechanisms, as reported in Osteoporosis International.
"The MURDOCK Study played a key role in our research to identify really novel risk factors. Ultimately, this will help us prevent more fractures in patients," said Lee, who specializes in metabolic bone disease and osteoporosis. "The Duke Kannapolis team is hardworking, skilled, and dynamic and was engaged in every part of the study process. I was exceptionally pleased with their management of my project and the quality of their work."
Located on the North Carolina Research Campus just north of Charlotte and directed by Svati H. Shah, MD, MHS, Duke Kannapolis is a part of the Clinical and Translational Science Institute (CTSI). The MURDOCK Biorepository Transformation Initiative is a unique opportunity for Duke investigators to use biospecimens for research. Explore MURDOCK data and request samples.
Photo by Duke CTSI