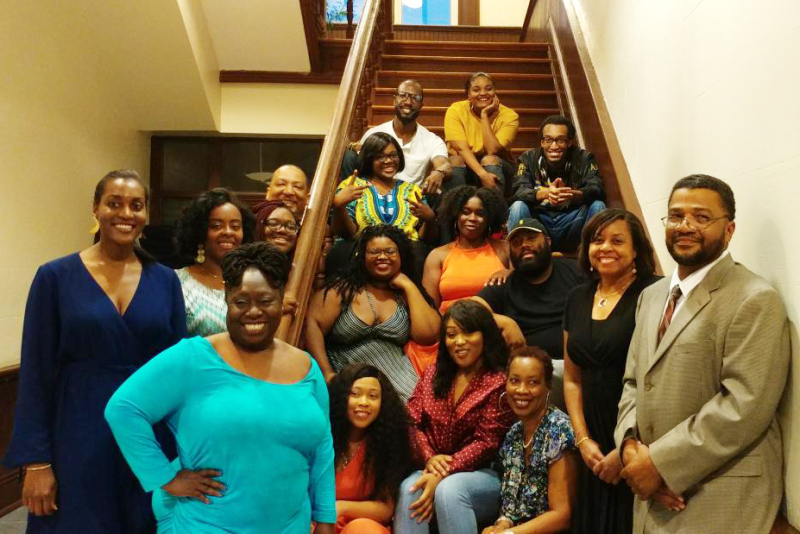 In February, research team members at North Carolina Central University (NCCU) were published in the Journal of Cervical Cancer Research, highlighting their use of ethnodramas in clinical research.
The article, "The Use of the Ethno-Drama Experience to Increase Knowledge and Promote Cervical Cancer Health Related Behavior among People of Color," focused primarily on an ethnodrama production about cervical cancer. The production, "Write Now We Will Heal," was performed in June 2019 and provided audiences with important information about cervical cancer and human papillomavirus (HPV).
An ethnodrama is a written transformation and adaptation of ethnographic research data into a dramatic play script and staged as a live, public, theatrical performance. These are part of the NCCU and Duke CTSI partnership, formed in 2017 to implement programs related to workforce development, pilot projects and community engagement.
In clinical research, ethnodramas can be used to help start the conversation about important health topics impacting communities. Additionally, ethnodramas can serve to increase knowledge about access to health services, as well as usage of screening and testing services at local health centers.
The team at NCCU and Duke aims to select ethnodramas that focus on health issues relevant to the local community. Jonathan Livingston, PhD, Professor of Psychology at NCCU, said the topic of cervical cancer is particularly important for women of color.
"Rates of cervical cancer for black and Latinx women in North Carolina are quite high, and they have a higher mortality rate," Livingston said. "Many of these women have no insurance, and some are isolated by economics and geography and receive substandard gynecological care."
Those who attended the in-person ethnodrama in 2019 also engaged in a post-play panel where cervical cancer survivors and loved ones of those who passed away due to cervical cancer spoke and answered questions. Due to the ongoing COVID-19 pandemic, the productions have pivoted to drive-in movies and virtual screenings of the plays, a model that may remain to some extent going forward.
As the ethnodramas continue to evolve, the team hopes to focus on more themes related to social justice and be able to show these productions to those living in more remote areas of North Carolina.
"This is an innovative educational method that evocates emotions and allows community participants to identify with the characters and reflect upon their current health while being educated," Livingston said.