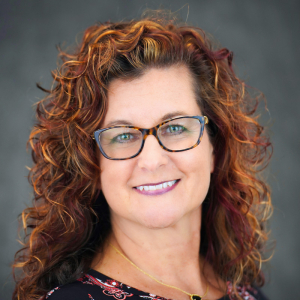 Executive Director, Center for Precision Health
Contact Information:
Ms. Eckstrand graduated from Ohio Northern University with a Bachelor of Science in Pharmacy, and completed Pharmacy Residency at the Erie County Medical Center in Buffalo, New York. She conducted graduate work at the SUNY Buffalo School of Pharmacy where she was also a Clinical Instructor in Pharmacy Practice. She completed the American Medical Informatics Association (AMIA) 10X10 Program at Oregon Health and Sciences University (OHSU), and other graduate coursework in informatics at Stanford. She is a Six Sigma–Black Belt, and a TeamSTEPPS Certified Master Trainer.
She has served in many roles over her research career including clinical pharmacist (bone marrow and stem cell transplant), clinical instructor, cGMP Sr. Project Manager and GMP consultant, quality improvement manager, informatician in health analytics and patient safety, operations leader of the Duke Clinical Research Institute's Phase I Unit, speaker, lecturer, researcher, and Executive Director of a Nutrition Science based non-profit.
Her research and educational interests include patient safety, quality improvement, nutrition, and more recently in precision medicine, genomics, and implementation science.