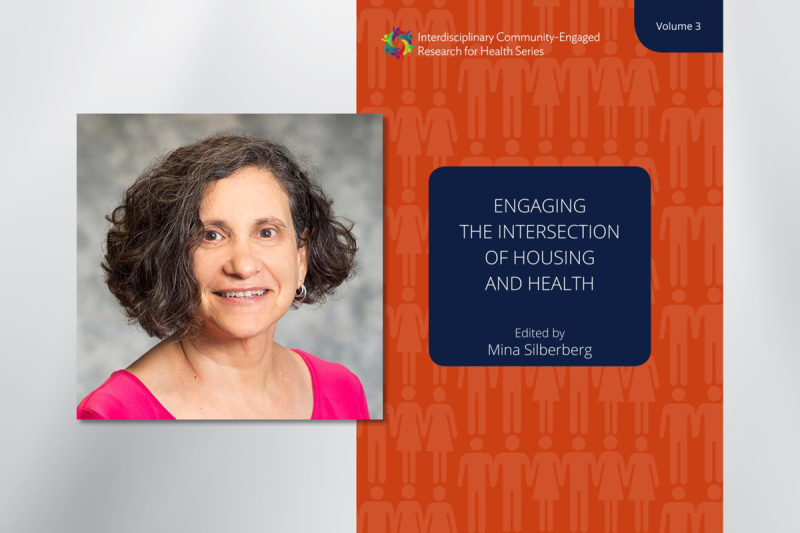 Volume III in the Interdisciplinary Community-Engaged Research for Health series was just published. Engaging the Intersection of Housing and Health was edited and co-authored by CERI Director Mina Silberberg, PhD. Each volume in the series highlights case studies of research that is interdisciplinary, stakeholder-engaged, and intentionally designed for "translation" into practice. The volumes include introductory and conclusion chapters that contextualize this work and pull out major themes, questions, and ideas. Volumes I and II address early childhood health and health leadership, respectively.
This new volume explores the intwining of housing and health that is lived daily by the children whose asthma is exacerbated by mold in their homes, the adults whose mental illness increases their risk for homelessness, the seniors whose home environment increases their risk of falls, and the families who must choose between paying for housing and paying for healthcare.
This was truly a collaborative, cross-disciplinary effort. In addition to Dr. Silberberg's role as editor and author, other Duke and Durham chapter authors were involved as well, including Laura Fish, PhD, from Duke Family Medicine and Community Health, and Donna Biederman, DrPH, Devon Noonan, PhD, Irene Felsman, DNP, Michelle Hartman, DNP, and Heather Mountz from the Duke School of Nursing. Durham authors include Emily Carmody, LCSW, of Redesign Collaborative, Tammy Jacobs with the Durham Housing Authority, and Natalie Rich, from the Durham County Department of Public Health.
A volume on community resilience and another on methods and community engagement are in the planning stages.