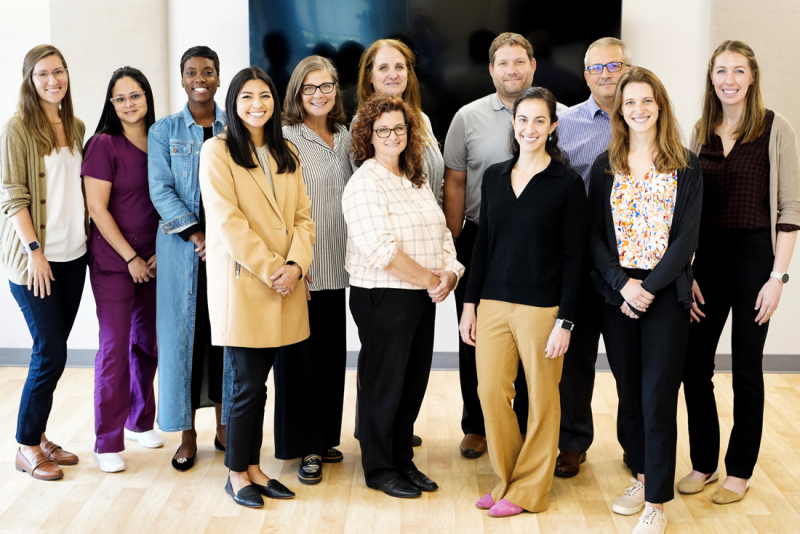 Duke Orthopaedic Surgery and Duke CTSI are collaborating on a five-year pain research project led by Adam Goode, PT, DPT, PhD, who has been awarded a $3.3 million competitive renewal (R01) grant funded by the National Institutes of Health.
The Biomarkers to Advance Clinical Phenotypes of Low Back Pain (BACk) project will build on a successful pilot study completed by Duke Ortho and CTSI in August. Like the pilot, recruitment for the BACk study will take place in Durham and Kannapolis, where CTSI operates the Duke Kannapolis research site on the North Carolina Research Campus.
"We are thrilled to collaborate with CTSI's Duke Kannapolis team again. Their expertise in community-engaged research is vital because we want this study to reflect the community," Goode said. "Throughout the previous study, we became interested in learning more about how people transitioned from having an acute episode of low back pain to chronic low back pain."
The BACk project aims to identify a risk phenotype of biological, psychological, and social factors for up to 480 patients in the community with acute low back pain. The risk phenotype predicts the transition from acute to chronic low back pain.
Along with examining other factors that lead to chronic lower back pain, the BACk project aims to determine the role of inflammation and whether regulating inflammation in the acute phase can prevent the transition to chronic pain. Low back pain is among the most prevalent musculoskeletal conditions in the world and a leading cause of disability.
Svati Shah, MD, MHS, Ursula Geller Distinguished Professor of Research in Cardiovascular Diseases, directs Duke Kannapolis and is a co-investigator for the BACk project. Duke Kannapolis and Julie Eckstrand, RPh, executive director for scientific programs, recently hosted Goode and his team in Kannapolis for a kickoff event.
---
Adam Goode, PT, DPT, PhD, (back row, third from right) and BACk study team members from Durham and Kannapolis kick off the study at Duke Kannapolis, CTSI's site on the North Carolina Research Campus. The Kannapolis team is led by Julie Eckstrand, RPh (front row, second from left). Photo by Duke CTSI