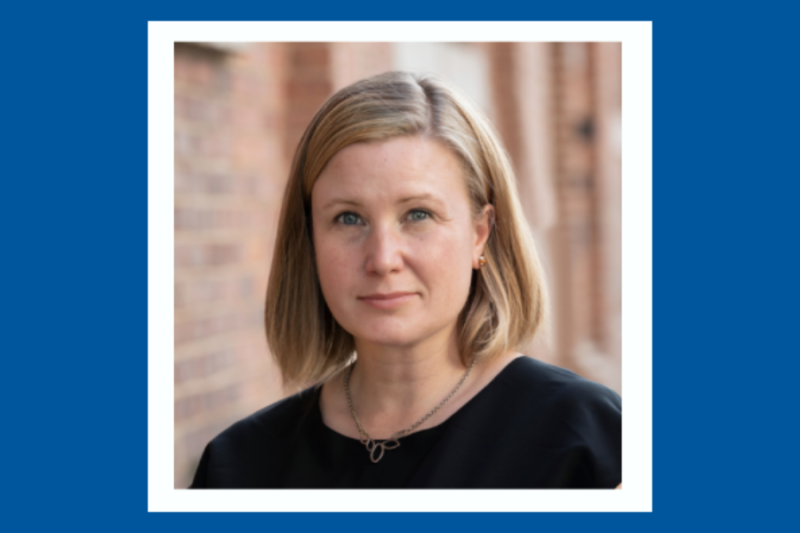 Jillian Hurst, PhD, received an NIH Mentored Career Development (K01) Award for her research on the role of the upper respiratory microbiome in the development and recurrence of acute otitis media. This award is sponsored by the National Institute of Allergy and Infectious Diseases. 
This career development award will allow her to receive training in omics and advanced statistical analyses using large datasets, permitting her to lead multidisciplinary teams that use large clinical and omics datasets to evaluate factors underlying common pediatric infections.
In her role as the Director of the Duke Children's Health & Discovery Initiative (CHDI), Hurst has worked in translational pediatric research for the past five years, building effective collaborations throughout Duke, as well as with family and diverse community partners.
Hurst is also an assistant professor of pediatrics in the Division of Infectious Diseases, as well as a member of Duke CTSI's Integrating Special Populations (ISP) Core. The ISP team partners with the CHDI to support project management and coordination for CHDI pilot programs.
"The ISP Advisory Council has expanded and engagement to guide the Child Health Equity program pilots through input on RFA development, community partner participation, pilot proposal review, and ongoing feedback with the pilot project teams," said K.K. Lam, PhD, program director for the ISP Core.
Hurst said the ISP team has been instrumental in allowing her to gain experience in conducting translational research.
"This award combines multiple CTSI resources, including access to electronic health records data, a research biorepository, and strategies developed by the ISP in incorporating special populations in research studies," Hurst said.