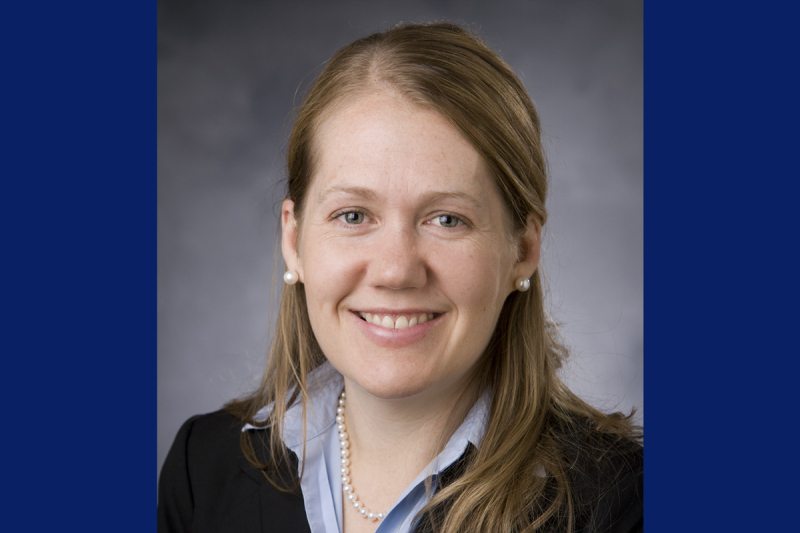 Devon Noonan, PhD, MPH, co-director of the Duke site of the National Clinician Scholars Program (NCSP), received the 2023 Mid-Career Scientist Award from the Duke School of Nursing. Noonan also serves as the Dorothy L. Powell Term Chair of Nursing.
Noonan was recognized for her work developing and evaluating health promotion and disease prevention programs in partnership with rural communities. Her lab, the Health Promotion and Wellness Research Incubator, serves as a platform to support innovation between academic and community partners. She also received the 2023 Southern Nursing Research Society Mid-Career Researcher Award for this work.
Noonan has helped lead the Duke NCSP program since the site launched in 2018. The current Duke NCSP scholars nominated Noonan for the award.
"Through NCSP, Devon guides nurse and physician postdoctoral fellows to be thoughtful and strategic about their own work," said Carri Polick, PhD, RN, one of the Duke NCSP scholars. "With her support and mentorship, nine fellows have graduated from the Duke NCSP program and moved on to high-impact positions to make change in the areas of academia, policy, industry, and healthcare leadership."
This year's awardees were recognized at the Duke School of Nursing Awards Ceremony, held May 10, 2023. The awards program was established to celebrate and recognize the excellence of the school's students, faculty, and staff.
"Since 1931, the Duke University School of Nursing has built a legacy of excellence in preparing future generations of nurses and nurse leaders empowered to make tangible impacts throughout our systems of health," said Vincent Guilamo-Ramos, PhD, MPH, dean of the School of Nursing. "We are fortunate to have so many groups that seek to recognize and celebrate the accomplishments and community service contributions of our talented faculty, staff, and students."