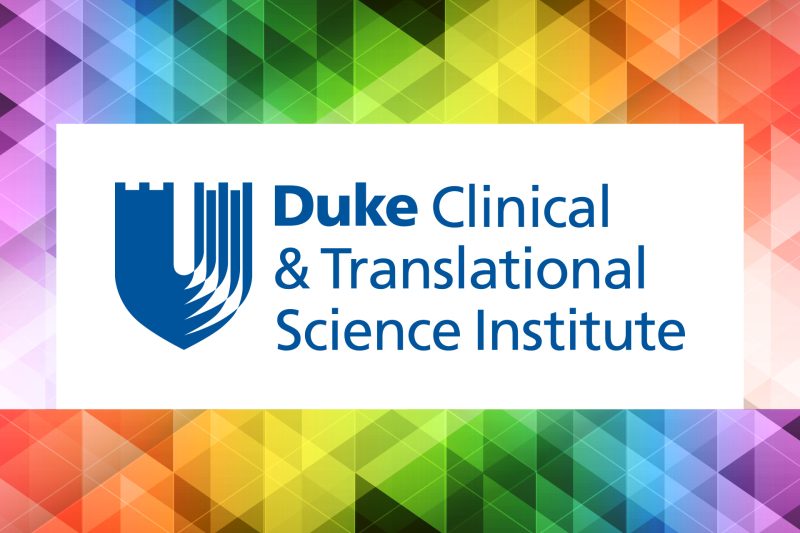 The Clinical Research Equity Scholars Program, a collaborative initiative between Durham Technical Community College and Duke CTSI, kicked off during an information session at Durham Tech in November. This is an exciting and unique opportunity for Durham Tech students to contribute to the development of innovative strategies for improving equity and diversity in clinical research.  Selected scholars will participate in special training activities, gain hands-on experience working with clinical research teams, and work to address disparities in clinical research by engaging with communities that are underrepresented in clinical trials. 
This is a two-semester program, starting February 1, 2022. Students must be in good academic standing and available for at least 4 hours per week. Scholars will receive a stipend and be matched with a Duke mentor on a clinical research project at Duke.
Dr. Nadine Barrett, Director of the CTSI's Center for Equity in Research, is partnering with Dr. Sharleen Traynor, the Fieldwork Coordinator and Instructor of the Clinical Trials Research Associate Program at Durham Tech for this initiative.
Interest in the program was obvious during the kickoff meeting, with 30 students attending and following up afterwards to find out more. Several applications have already been submitted, and there is interest as well from Duke employees who have asked how to participate in this program via the Durham Tech clinical research training track.
To learn more about the program or how to advance equity by being a host study for a scholar, please contact Amanda McMillan."