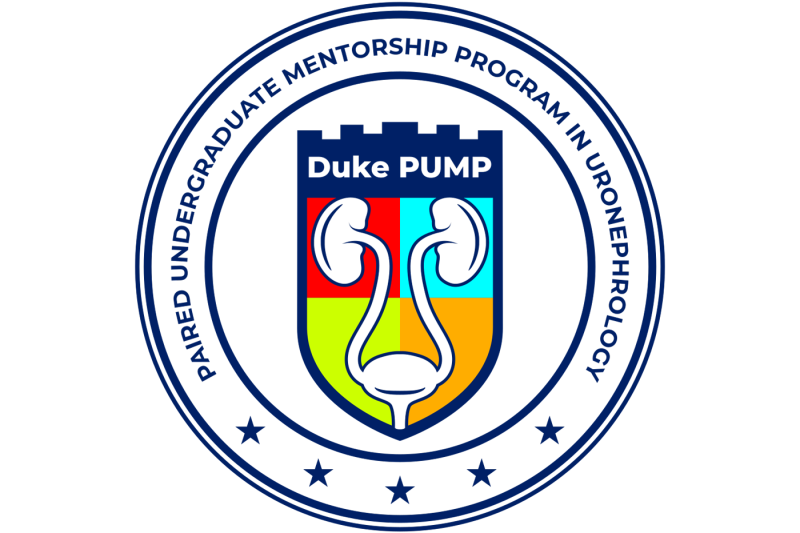 The Duke Office of Physician Scientist Development (OPSD) is launching a new undergraduate mentoring program in the spring. The Paired Undergraduate Mentoring Program (PUMP) in Uronephrology will recruit diverse cohorts of undergraduate students and expose them to longitudinal research skills-building and mentored research experiences in urology and nephrology.
"The U.S. is facing a biomedical workforce crisis, exacerbated by insufficient diversity among individuals entering the career path, starting with attrition from STEM majors in undergraduate training," said Rasheed Gbadegesin, MBBS, MD, FASN, Associate Dean for Physician Scientist Development. "The result, particularly for diseases that disparately impact minority populations, is a lack of innovative solutions to advance health outcomes."
This new program will provide evidence-based professional development activities targeting both the student participants and the junior investigator trainees who will serve as the day-to-day research project mentors. The long-term goal of the program is to remove the barriers that limit the recruitment and retention of a diverse uronephrology workforce, through intensive research experiences, structured triangular mentorship, and sustained virtual engagement.
"Research careers need continuous support and nurturing," said Matthew A. Sparks, MD, Co-Investigator and Mentorship Program Director for Duke PUMP. "This program will provide an avenue to mentor and support the next generation of researchers in nephrology and urology at a time when we need bright, motivated, and outside-the-box thinkers. I'm excited for Duke PUMP to help increase the pipeline of a diverse research workforce."
Program Details:
Duke PUMP in Uronephrology: A new NIH/NIDDK funded pipeline (PRIME Pathway) and biomedical research workforce diversity initiative
Timeline
Call for application College Students: December – January 2023

Call for application Trainee mentors: December – March 2023

First cohort start: 1st week of June 2023 
1R25DK126633-01A1
PI: Rasheed Gbadegesin, MD
Investigator: Matthew A. Sparks, MD
Program Director: Terri Taylor, BA
The program focuses on
Implementing a mentored summer research enrichment program to develop interest in uronephrology research careers among a diverse cohort of rising junior and senior undergraduates;


 

Preparing next-generation uronephrology investigators to mentor a diverse biomedical workforce by training graduate students and postdoctoral associates in mentorship and providing them critical experience leading student research projects; and


 

Preparing a diverse cohort of undergraduates for post-graduate training and entry into uronephrology research careers through sustained engagement that extends and enriches the summer research program experience.
Applications are opening soon. For any questions, visit the OPSD website or contact Terri Taylor.