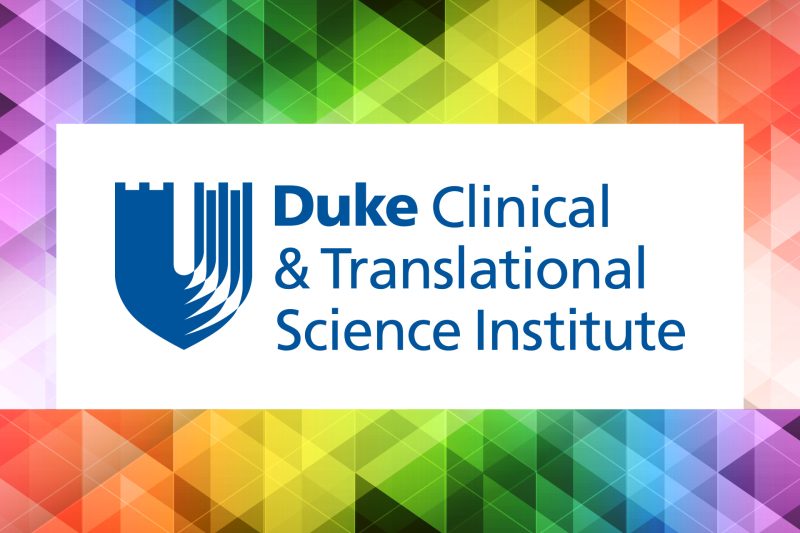 The CTSI scholarship supports didactic and mentored training in clinical research through Duke's Clinical Research Training Program. This year, three students were awarded scholarships: Ryan Huang, Meghan Price, and Michael Rosamilia.
Ryan Huang
As a CTSI Scholar, Ryan Huang's research will look at whether hearing loss in older adults is associated with certain adverse health outcomes. Particularly, he will investigate whether hearing loss contributes to adverse outcomes following major surgery and whether hearing loss increases risk of falling in patients with vestibular illness. Ryan's research will also seek to identify ways to prevent worse health outcomes for older adults with hearing impairment.
"I have family members who have been affected by hearing loss and I understand the impact it can have on one's quality of life," Ryan said. "I would like to better understand how hearing impairment can affect one's health."
Ryan learned about the CTSI scholarship through the School of Medicine's Third Year Program website. He thought the program was a perfect opportunity to develop his critical thinking as a researcher.
"I'm looking to do clinical research into my residency and career," Ryan said. "I'm so thankful that the CTSI scholarship is giving me the chance to deepen my understanding of research through coursework and peer discussion." 
Meghan Price
Meghan Price's research has often had a translational focus; her current research at Duke focuses on the role of various enzymes and genetic markers in hormonally responsive cancers, specifically late stage metastatic breast cancer. The goal is to better understand the interplay between the aggressiveness of the cancer and the way hormones are processed in a patient with breast cancer.
"This project is like follow-your-nose basic science," Meghan said. "One question started us off, and then questions shifted and morphed as we read and discovered, and we came upon questions we weren't expecting."
Meghan is looking forward to the skills she will acquire through the CTSI scholarship program, primarily in statistical analysis and data science. She is looking forward to the opportunity to apply her research skills through a clinical lens.
"I appreciate that the CTSI program provides these baseline skills so I can feel proficient to perform and engage with clinical research in a meaningful way," Meghan said. "I'm looking forward to building on my own tools in a sufficient way to engage in research as effectively as I can as I progress in training."
Michael Rosamilia
Working in Dr. Andrew Landstrom's lab, Michael Rosamilia has focused his research on sudden infant death syndrome (SIDS). Based on previous studies, the rate of SIDS has not decreased over time. Michael hopes to help identify factors that make certain infants at higher risk SIDS.
"I was incredibly interested in Dr. Langstom's work," he said. "Being able to explore environmental and genetic elements is a really good way to combine clinical and public health."
Michael heard about the CTSI scholarship program from former scholar Valentine Esposito. He is looking forward to being able to collaborate with the other scholars in the program and participate in classes on statistical analysis and genomics.
"It's great to be able to get formal training in research," Michael said. "I'm excited to connect with other people motivated to do research who want to make research part of their careers."