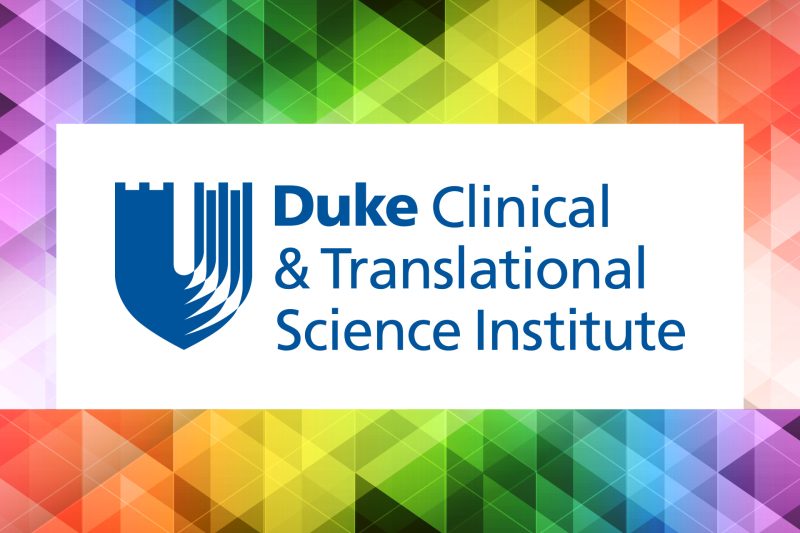 Duke CTSI is launching the Center for Equity in Research to address equity, anti-racism, and anti-bias in clinical and translational research. The new center is led by Nadine Barrett, PhD, Associate Director of Equity and Community and Stakeholder Strategy for CTSI. A medical sociologist by training, Dr. Barrett is a health disparities researcher, expert equity strategist, and a nationally-recognized leader in facilitating community/stakeholder and academic partnerships with the goals of increasing enrollment of underrepresented groups in biomedical research, increasing diversity in the research workforce, and advancing health equity.
Under Dr. Barrett's leadership, the Center will provide thought leadership and strategic guidance, develop resources, and foster partnerships to promote equity and thwart bias and racism in research at Duke. Center activities will also support efforts to promote equity throughout Duke Health. An early focus of the Center will include leading CTSI's longitudinal strategy to fully integrate equity practices at every level.
The Center will also coordinate and integrate activities of a new Equity in Research (EIR) Core with larger institutional initiatives. The EIR Core, co-led by Keisha Bentley-Edwards, PhD, and Dane Whicker, PhD, has engaged in a number of important new initiatives, including planning and implementing new CTSI processes, consultations, programs, and trainings to promote equity, anti-bias and anti-racism throughout the Duke research enterprise. This work has already contributed to and advanced key institutional priorities.
The new Center and its supporting Core will provide essential infrastructure for equity, anti-bias, and anti-racism support across the research environment at Duke and work together to shift the research culture toward proactive and robust planning for diversity, equity, and inclusion.