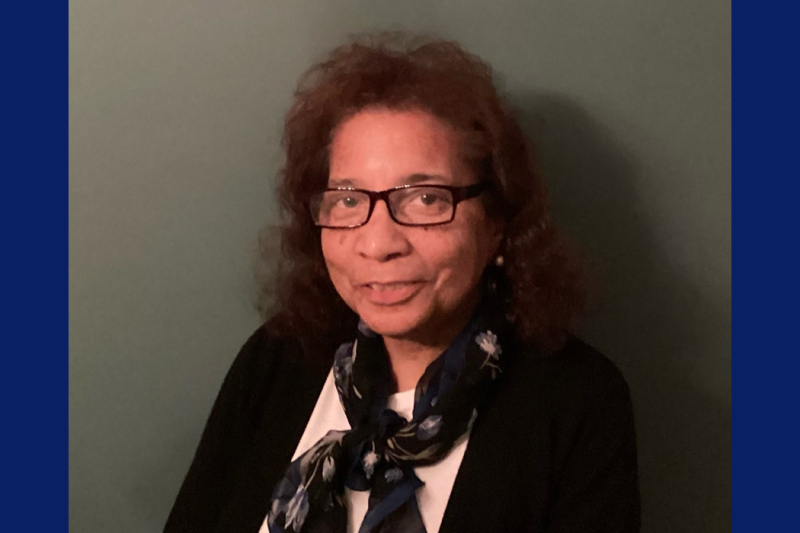 Janis Curtis, MSPH, MA, associate director of the Duke Clinical Data Research Networks (CDRN) Program, has been named a 2023 Changemaker in Health for her courage, curiosity, and determination to help transform the global health ecosystem through the best use of information technology.
Curtis received the HIMSS Most Influential Women in Health IT Award among nominees worldwide from the Healthcare Information and Management Systems Society. HIMSS Changemaker in Health awards celebrate inspirational and innovative healthcare leaders for their relentless pursuit to improve healthcare by harnessing the power of information and technology.
"I am thrilled that Janis is being recognized globally as one of the most influential women in health IT," said Susanna Naggie, MD, MHS, FIDSA, interim director of Duke CTSI and vice dean for Clinical Research in the School of Medicine. "Janis is a renowned expert in how to leverage healthcare data to improve the health of communities, and she exemplifies the CTSI core values of trustworthiness, respect, diversity, learning, and teamwork."
As the leader of the HIMSS Global Health Conference Education Committee, Curtis consistently champions the effective use of technology and health data to aid administrative, clinical, and policy decisions. In her work for Duke Health and the School of Medicine, Curtis demonstrates a commitment to collaborate with and provide health data that enables clinicians to conduct multisite clinical research.
"Janis is not only an influencer at Duke but in several national consortiums," said Lynn C. Sutton, senior staff director of Duke CTSI Clinical Research Networks. "She is passionate about stakeholder engagement and works tirelessly to ensure that all voices are heard."
This marks the second time Curtis has been honored by HIMSS. In 2013, she received the John A. Page Outstanding Service Award.
"I am fortunate to have had diverse employment and volunteer experiences at Duke and elsewhere. As a result, I have been able to collaborate with colleagues regarding the use of health data and information technology to address many health-related issues and support clinical research," said Curtis, who joined Duke in 1991 and has held a variety of senior IT management and leadership positions. "As a recipient of the 2023 Changemaker in Health Award, I am extremely honored that HIMSS leadership and my colleagues value my contributions. My work to improve healthcare excites me personally and professionally, and I hope my excitement is contagious."
In collaboration with ACE-Research in Duke Health Technology Solutions, Curtis currently oversees maintenance of the technical infrastructure underpinning the Duke CDRN Program and release of Duke EHR data to support multi-site clinical studies. She has been responsible for IT operations at Duke Regional Hospital, Duke Raleigh Hospital, Duke Home Care and Hospice, and Duke Primary Care.
Curtis served as a Duke representative on several statewide committees related to Health Information Exchange governance and development of state and federal Health IT Strategic Plans. Before joining the Duke executive management team, she was the deputy commissioner and executive director for the North Carolina Medical Database Commission.