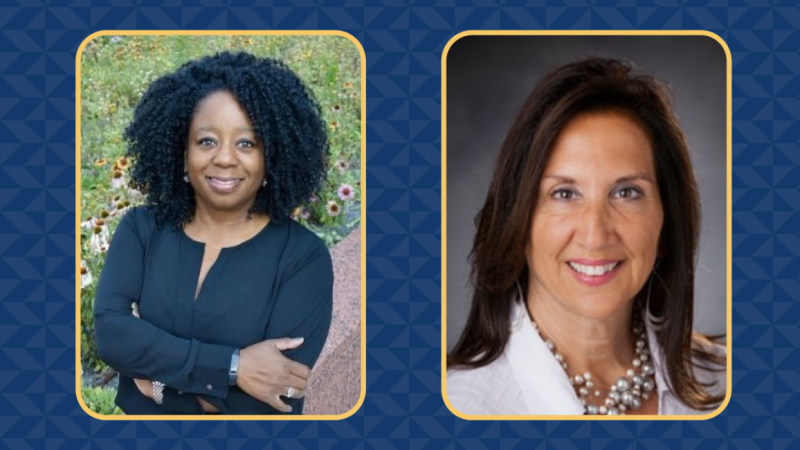 Through the new Center for Equity in Research and its supporting core, the Duke CTSI has launched a range of initiatives to more intentionally incorporate equity throughout the organization, including piloting a unique learning series for Duke employees.
The new Center and the Equity in Research (EIR) core provide infrastructure support for research teams and other CTSA cores to promote equity, anti-bias, and anti-racism across the research enterprise and environment. Among others, services include ongoing and evolving development opportunities for staff, faculty, and researchers, as well as consultations with investigators and teams about the urgent need to increase diversity in clinical research.
Fueled by the pandemic and racial reckoning during the summer of 2020, CTSI accelerated work already underway to fully integrate equity at every level, beginning with a survey to understand the institution's baseline regarding equity, anti-racism, and anti-bias from three perspectives — interpersonal, intrapersonal, and systemic. The overarching themes of the survey results were shared during a highly interactive CTSI retreat, an event that helped launch the longitudinal journey by creating a shared language and vision to move the work forward.
"We're not just thinking about our environment, but also the culture that builds our environment around these concepts," said Nadine J. Barrett, PhD, director of the Center for Equity in Research. "Equally importantly, we want to make sure that the products we create and the work we do within the CTSI really reflect the use of an anti-bias, anti-racist, and equity lens."
The EIR core features the interdisciplinary expertise necessary to foster an equitable, anti-biased, and anti-racist research environment throughout the entire Duke CTSI and CTSA enterprise, Barrett said. The core is led by co-directors Keisha Bentley-Edwards, PhD and Dane Whicker, PhD. Sabrena Mervin-Blake is staff director for the core.
"This core will apply their great expertise to help our research become even more rigorous because we're increasing diversity, as well as framing our research questions within the context of equity," Barrett added.
The core will offer resource development including anti-racist and anti-bias curricula tailored to faculty, staff, and scholars, as well as providing equity-informed recruitment and retention resources and tools for research teams. Future plans include creating a clearinghouse of best strategies for increasing diverse participation in clinical and translational research, and developing a network of champions integrated across the Duke School of Medicine to promote equity in research.
"CTSI is a trailblazer for Duke in this area," said Judy Seidenstein, chief diversity officer for the Duke University School of Medicine. "This intentional focus on longitudinal learning, instead of one-off training classes, has the potential to create a tipping point — a point when we reach a certain percentage of people who have a shared framework, language, and understanding which ultimately influences cultural transformation."
So far, about 200 people in the School of Medicine have gone through an in-depth, four-week development workshop piloted by CTSI called Teaching and Leading Equity Now. All CTSI employees will have the opportunity to participate in this interactive virtual learning platform, which serves as a model across Duke.
"Each person will process and embed this work in their own unique reality and in their particular work," Seidenstein said. "People will be able to apply and engage this framework in ways that contribute to our long overdue cultural tipping point."
This article is part of a series exploring equity, anti-bias, and anti-racism efforts at Duke CTSI over the next year.