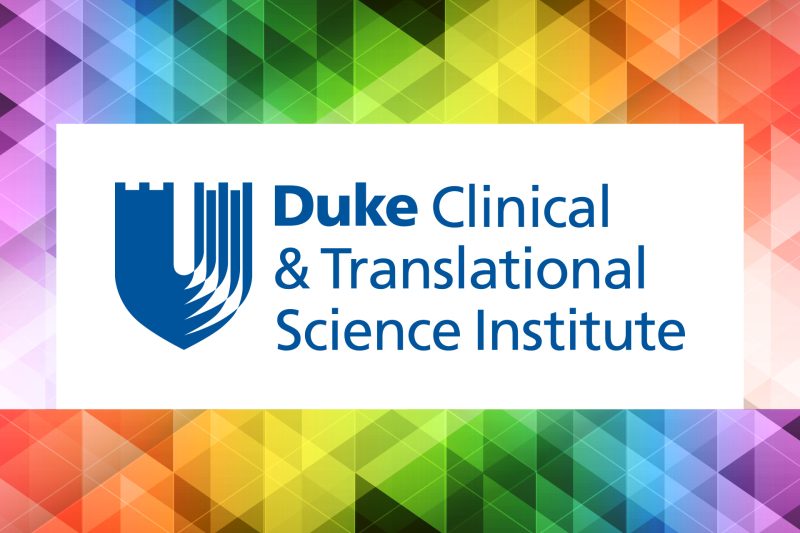 Ten community-based organizations have been selected as grant recipients for this year's Dean's COVID-19 Community Education and Outreach to Advance Health Equity program. This initiative is a cross-collaboration between the Duke University School of Medicine, as well as Duke CTSI's Center for Equity in Research and Community Engaged Research Initiative (CERI).
"This grant program amplifies and recognizes the capacity and strengths of our community organizations to develop and implement their own RFA and support community-led interventions that maximize impact and serve our communities to reduce the burden of COVID-19 and other chronic diseases," said Nadine J. Barrett, PhD, director of the Center for Equity in Research. "It's a new way for us at Duke to think about and trust our community colleagues and partners."   
Led by Dr. Barrett and supported by Leatrice Martin, senior program coordinator for CERI, the goal of this grant program, which started in 2021, is to provide funding to amplify community organizations' expertise, impact, and reach to address COVID-19 health disparities. 
"These awardees represent how community organizations can have a powerful, sustainable, and positive impact on the health and well-being of those communities in greatest need," said Julius Wilder, MD, PhD, co-director of CERI. "The COVID-19 pandemic taught us the importance of trusted messengers embedded in communities when it came to vaccine distribution as well as providing timely and accurate health information throughout the community. These lessons learned will help us advance health equity by addressing other diseases and chronic conditions such as diabetes, hypertension, and colon cancer." 
This year's awarded projects and institutions are:
Project: Stay Fit for Life Community Gardening
Organization: The Tabernacle of Redeeming Faith Ministries
 
Project: Blue and White: Supporting Communities Through COVID-19
Organization: Zeta Phi Beta Sorority, Inc.
 
Project: Faith and Prevention: Reducing Impact of COVID-19 Through Faith-based Chronic Disease Prevention Programs
Organization: Balm in Gilead
 
Project: Addressing Health Disparities in Communities of Color in Durham Through Radio and Community Engagement
Organization: WNCU Radio
 
Project: Test Yourself Protect Your Community
Organization: Grace Helping Others
 
Project: Healthy23
Organization: The Juice Network
 
Project: Roc the Vax
Organization: Shackle Free Community Outreach Agency, Inc.
 
Project: Healthy Latinx Neighborhoods/Vecindarious Latinos Saludables
Organization: Inglesia La Semilla
 
Project: Poof Center: Community Health Support
Organization: POOF Center
 
Project: The GUT Patrol Health Fair
Organization: The Connection Place, Inc.