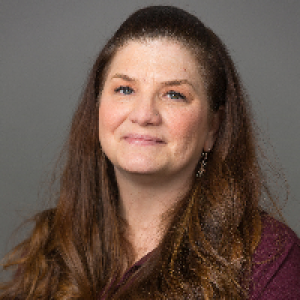 Operations Coordinator, Office of Physician-Scientist Development
Contact Information:
Cyndi manages organizational operations and leads the central administration of the OPSD Research Careers Ahead Professional Development Series, OPSD scholarship and award programs, the Stimulating Access to Research in Residency (StARR) R38 programs, and the annual Physician-Scientist Symposium.
Over the course of 22 years at Duke, she has served in several positions—all related to research support and administration. Cyndi recognizes several phenomenal colleagues for their help guiding and mentoring her throughout her career. With her long tenure at Duke, Cyndi has developed a strong network and is well positioned to make connections for our students, trainees, and junior faculty—and to direct them to useful resources across campus. She thrives on understanding and responding to the needs of OPSD constituents and providing them with valuable programs and services.