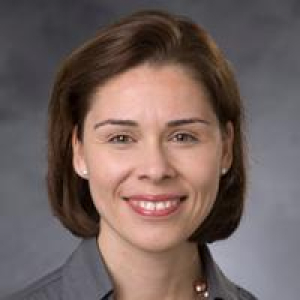 Co-Director, Pilots Accelerator Core
Contact Information:
Duke/NCCU Collaborative Translational Research Awards
Associate Professor in Orthopaedic Surgery
Dr. Bettger's research is dedicated to establishing real world evidence aimed to improve health care quality and policies that reduce the burden of disease and disability. As a health services researcher and implementation scientist, her research extends from observational studies to randomized and pragmatic trials. She is currently the Director of Duke Roybal Center for Translational Research in the Behavioral and Social Sciences of Aging and Director of Undergraduate Initiatives for the Duke-Margolis Center for Health Policy. She has examined implementation of several integrated care models to improve the transition home from the hospital (VERITAS with virtual exercise therapy after knee replacement, COMPASS for stroke, RECOVER for stroke in rural China, and coordinated care for trauma patients in Tanzania). She also studies implementation of community-based models of care that can prevent functional decline. These include the CTSA-funded IMPAC RCT of integrating physical therapists into primary care as first line providers to address musculoskeletal pain, the VA-funded Gerofit program of structured and progressive in-person and virtual group exercise for older Veterans, MRC-funded SINEMA RCT of a village-based model supporting stroke recovery in China, and a NIDCD study comparing three primary care protocols for older adult hearing healthcare.