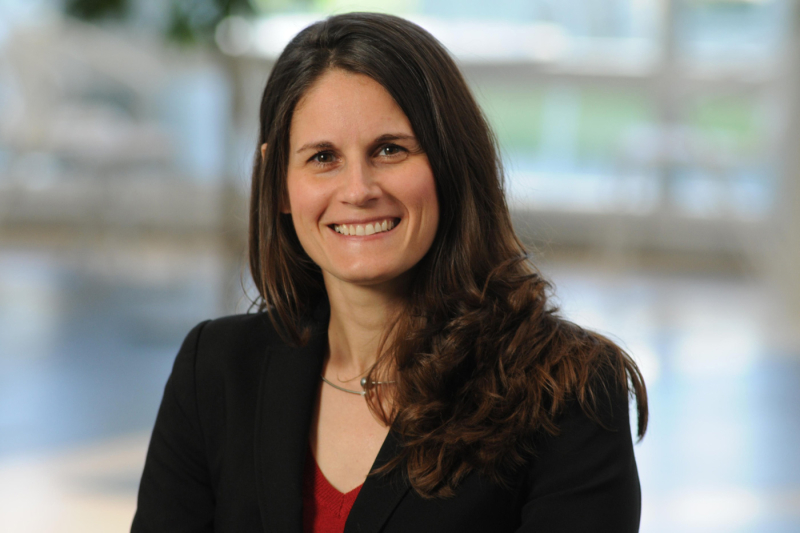 Mary E. Klotman, MD, dean of the Duke University School of Medicine, announced today that Susanna Naggie, MD, MHS, has been named director of the Duke Clinical and Translational Science Institute (CTSI), effective immediately.
Dr. Naggie has been serving as interim director of CTSI since December 2022 and as the faculty director of the Clinical Research Networks Pillar within CTSI since September 2021. She will continue in her role as vice dean for Clinical and Translational Research in the School of Medicine and will continue to serve as co-principal investigator of Duke's National Institutes of Health Clinical and Translational Science Award.
As director of CTSI, Dr. Naggie will be responsible for leading all programs within the institute, which is dedicated to accelerating scientific discovery, innovation, and translation and improving equity in science, medicine, and health. CTSI oversees the function and funding of more than 30 institutional centers and programs at Duke and also plays a key role in enhancing the equity, diversity, and inclusiveness of research activities and programs within the university.
A physician-scientist, Dr. Naggie is a professor of medicine who has dedicated her academic career to the care of patients with HIV and viral hepatitis, with a research focus on understanding the mechanisms of accelerated liver fibrogenesis and identifying biomarkers for risk-stratification in this patient population. She is involved in multiple clinical trials and clinical registries with a particular focus on HIV, liver disease, and emerging infections including COVID-19. She is co-director of the Duke Center for AIDS Research and a staff physician in Infectious Diseases at the Durham VA Medical Center.
Dr. Naggie has also played an important role in the School of Medicine's anti-racism efforts and programs to increase equity, diversity, and inclusion within the school. She co-launched and serves as faculty co-lead for the School of Medicine's Research Equity and Diversity Initiative (READI), which is focused on expanding and ensuring equity of access to clinical research among under-represented populations, increasing diversity in the research workforce, building community trust, and reducing health disparities.
Dr. Naggie received her MD at Johns Hopkins University School of Medicine and completed internal medicine internship and residency and infectious diseases fellowship at Duke University School of Medicine, where she served as chief resident. She joined the faculty at Duke in 2009 and has served in roles including Associate Dean for Clinical Research and Regulatory Affairs, medical director of the Clinical Research Unit in the Department of Medicine, and Infectious Diseases Section director in the Duke Clinical Research Institute.
As director of CTSI, Dr. Naggie replaces L. Ebony Boulware, MD, MPH, who led CTSI from 2016 until December 2022, when she was named dean of the Wake Forest University School of Medicine.