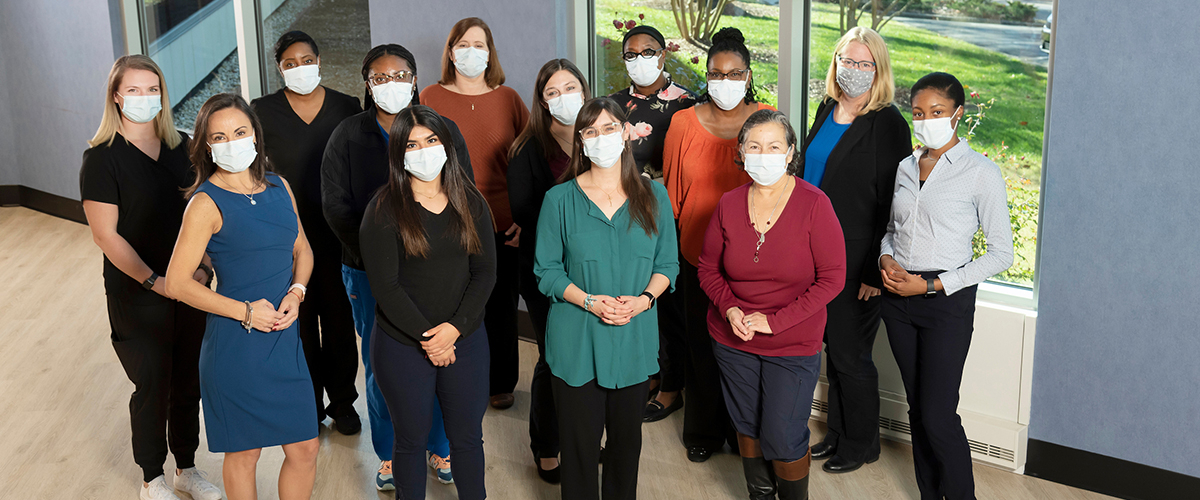 A research site in, and for, the Durham community!
---
Duke Research@Pickett is a free-standing research facility supported by the Research@Pickett Road Core Team.
The site is located at 3024 Pickett Rd, Durham, NC 27705.
For the Community: Duke Research @ Pickett Road is a free-standing research facility designed to promote integrated research communities and to enable innovative partnered approaches for prioritizing and solving health problems. Our Community Room is a welcoming and flexible environment that encourages idea sharing and teamwork. Our lobby is a sweeping light-filled inviting space. The Community Room and lobby may be reserved by Duke community members and partners for events and meetings. Please complete the online room reservation form or call (919) 613-1200 for assistance in completing the reservation form. Fees may be required depending on the proposed usage. 
Full guidelines on using this space can be found here.
For Investigators: Space for research activities and core services are available at a fee-for-service cost to investigators across Duke. Learn more.