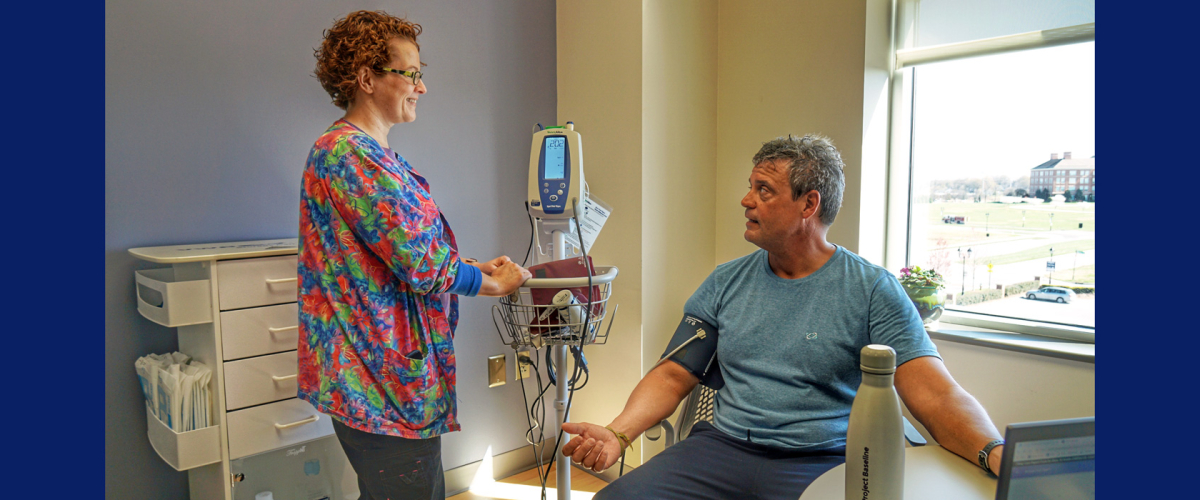 Clinical research studies involve people who voluntarily participate, under regulatory oversight and informed consent, to improve the science and practice of medicine. There are different types of clinical research studies: interventional studies (also called clinical trials) and observational studies. Clinical research studies are important because they add to generalizable medical knowledge and may lead to the development of new ways to improve health or to prevent, diagnose, or treat medical conditions. Clinical research studies may impact future generations.
A lead physician-scientist—also called a principal investigator—oversees each clinical research study, along with a trained and qualified support team.
Benefits include taking an active role in your own health and potentially gaining access to therapies, medications, or devices not yet widely available. Participating in clinical research also may help others by advancing scientific knowledge.
Informed consent is a process that begins when you first talk about the clinical research study with the research staff and continues until the end of your participation.
A consent form is a document with details about the study, such as its purpose, what to expect if you participate, procedures and products, and important contact information. It describes your rights as a study participant and includes information about the risks and potential benefits, including how your privacy and safety will be protected and ensured.
Signing the consent form means you understand what is involved and that you are voluntarily taking part in the study. A consent form is not a contract, and even after signing the consent form, you may withdraw from a study at any time.
The choice is yours. Before you decide to participate, consider talking with your family, friends, and healthcare provider. Ask questions, and carefully review the consent form to make sure you understand the risks and benefits of participating in the study.
Questions to consider include:
What is the purpose of the clinical study?

What are the alternatives if I decide not to participate?

Who will be responsible for my care?

What are my responsibilities if I participate?

How long will the study last?

What are the possible short- and long-term side effects, risks, and benefits?

What kinds of therapies, procedures, and/or tests will I undergo?

Will I have to pay for any of the tests or procedures? What will my insurance cover?

Will I be reimbursed for travel or child-care expenses?
Some studies compensate participants for the time and energy they dedicate to the study. Generally, this amount is given to cover expenses such as time, travel, meals, or inconvenience due to certain procedures. The amount of compensation will be clearly communicated before a participant decides whether to join a study.
Study compensation of $600 or more during one calendar year must be reported to the Internal Revenue Service and will generate a "Form 1099-Other Income" for the participant at the end of the year.
If you are interested in participating in a clinical research study, the study team will provide you with precise information about the purpose and course of the study. If you decide to participate, your participation is voluntary. You can withdraw your consent at any time. Some studies are done online, while others involve one or more study visits (appointments).
The Duke Research Volunteer Registry is for people who would like to join future research studies. We will securely store your information and contact you when we have a study you may be able to participate in. Any adult can join our registry. We need both healthy volunteers and people with medical conditions.
If you are age 18 or older, you can join the Volunteer Registry.
You can also learn about new studies by following Duke Kannapolis on Facebook, Twitter, and Instagram. 
The Center for Information and Study on Clinical Research Participation
The National Institutes of Health
ClinicalTrials.gov (a registry and results database of federally and privately supported clinical trials)
A biorepository is a collection of biological specimens, such as blood and urine, gathered from volunteers who consent to having their samples used for a variety of research purposes. There are biorepositories located throughout the world, focusing on a variety of diseases, regions, and populations.