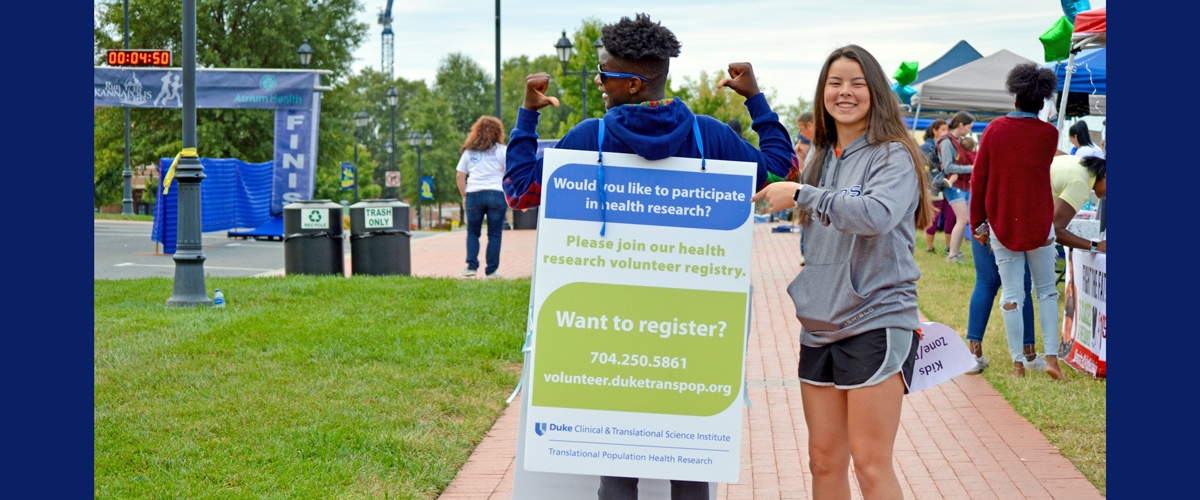 ---
Why do we have this Duke registry in Kannapolis?
We have created this registry for people who would like to join future research studies at our Duke office in Kannapolis. We will securely store your information and contact you when we have a study you may be able to participate in.
Any adult can join our registry. We need both healthy volunteers and people with medical conditions.
---
What will happen with this registry?
If you choose to join the registry, we will collect contact and health information from you. You can choose to provide as much information as you want.
We will use your health information to help determine whether you may be eligible for future research studies. We will contact you about studies you may be able to join.
If we contact you about a study, it is only to share information about the study. You will decide if you want to join.
---
Want to learn more?
Learn more about this registry. This does NOT mean you must join the registry; it only means you want to learn more.
For more information about this registry, please call 704-273-5456 or email transpop@duke.edu.
---