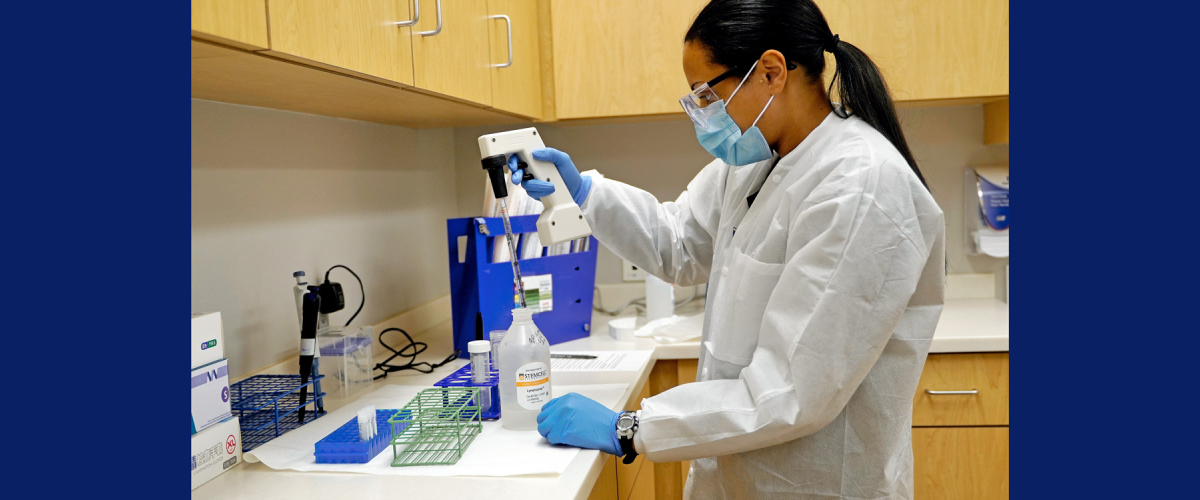 We offer full-scope clinical research capabilities.
Led by Faculty Director Svati Shah, MD, Duke Kannapolis Research offers a wide range of assets and capabilities for investigators. The capabilities of the Duke Kannapolis clinical research facility and staff are full-scope and include:
Via established community registries for targeted recruitment and feasibility, we can rapidly segment our registry population by numerous clinical and demographic criteria, including publicly available census data linked through geo-spatial mapping. Registry consent allows for contact as a recruitment tactic for prospective research projects.
Experienced project leaders and managers offer end-to-end study management with broad skill sets that span community engagement, study start-up, clinical operations, data management, and other functional domains.
Our local regulatory staff are available for protocol consultation or development, Institutional Review Board classification, submissions and correspondence, and maintaining compliance with Duke regulatory policies.
Our Duke-trained clinical staff of research coordinators and specialists are experienced across disease areas and related research study procedures and measures. Our operations are SOP-driven but can be tailored to a wide range of study designs and sizes. Services include:
Clinical research coordinators and specialists

Full time on-site Adult Nurse Practitioner

Vitals

EKG

Phlebotomy

Cognitive Testing (MOCA, Memory Recall, Trials, etc.)

Diet Assessment (anthropometrics, ASA-24, etc.)

Full Battery of Physical Performance Testing

Visual Acuity, Tonometry

Ocular Imaging: OCT, Fundus

Imaging at local hospitals (CT scan, Echo, X-Ray)

PFTs with DLCO, Spirometry

POCT (Pregnancy, HbA1C, etc.)

More Complex Specimen Processing (PBMCs)

Short Term (life of study) biospecimen -80 degree storage

Stool kit preparation for home collection

Swabs for microbiome
In addition to PBMC capabilities, our biorepository includes over 450,000 specimens from over 12,000 unique participants, annotated with clinical and demographic data from our registry. We have skilled phlebotomists and established workflows for collecting, processing, and storing specimens for future analysis.
We offer "fit-for-purpose" data management, with services including:
Survey design and implementation in REDCap

Integration of analysis datasets, analysis

Data management and RDSP plan maintenance
Capabilities include delivery of clean, formatted data sets for statistical analysis.
Our Community Advisory Board members assist with engagement of community and participant peers. Membership is represented by local residents, practicing physicians, school system administrators, faith based community partners, study participants, higher education administrators, community health leaders and community service organization leaders.
Members make an informed commitment to engagement efforts by familiarizing themselves with project details and advocating for our projects within the community. They dedicate their time and energy, and regularly attend and participate in discussions at board meetings. They assist in seeking and providing input that reflects the community stakeholders they represent.
We develop and execute study-specific communications plans, including print and digital media campaigns and tactics, supporting study recruitment, participant retention, and public/media relations.
Duke Kannapolis has a maturing identity and branding presence within our institution, and in the local community. It begins with our website, the main elements of which include details about the team, links to peer reviewed publications, an engagement corner for our partners that details upcoming and past events, an investigator facing page for submitting proposals, viewing the data dictionary, and cohort demographics, and a page for participants containing announcements, FAQs, general research education, and press links.
We also produce a variety of study branded materials, all containing the study logos and taglines that are present on all direct mail, handouts, posters, banners, and giveaways.
The CTSI Communications core focuses on a strategic systems-based approach to communication campaigns creating messaging in print, spoken, or digital format that provides a consistent, informative, tailored, and visually compelling audience experience across a variety of channels. They develop and execute strategic communication plans across all channels to share and highlight our initiatives throughout the recruitment and retention phases of our studies. They will work closely with the PIs and collaborators to ensure their vision and plans are communicated and promoted appropriately, and they will ensure the study team, Duke faculty, trainees, staff, and clinical and translational research partners are informed.
We include elements required to educate and engage our community advisors and our many established partnerships in Kannapolis/Cabarrus County, emphasizing the importance of each study.
We maintain bilingual study coordinators and outreach staff (ENG:Spanish) and can translate all study materials into Spanish using native speaker forward and back translation procedures.
Our community engagement team is dedicated and well-connected across the local region and can provide strategies and tactics to meet recruitment needs, including targeted recruitment of cohorts identified from existing participant populations.
We encourage our participants to attend events throughout the year at which we have staff available to engage our participants. These include Walk with a Doc, a popular, free monthly walk in partnership with local physicians.
We promote team visibility in the community by having our staff participate in quarterly service projects. These have included working in the Habitat for Humanity Re-Store, community park clean-ups, adopting needy families during holidays, a National Marrow Registry drive, food drives, and yard clean-ups.
We hold participant appreciation events throughout study enrollment.
We conduct well-attended Zoom based retention events on current topics or studies where we invite PIs, participant representatives and other key speakers for topical discussions, presentation of study progress, and Q&A.