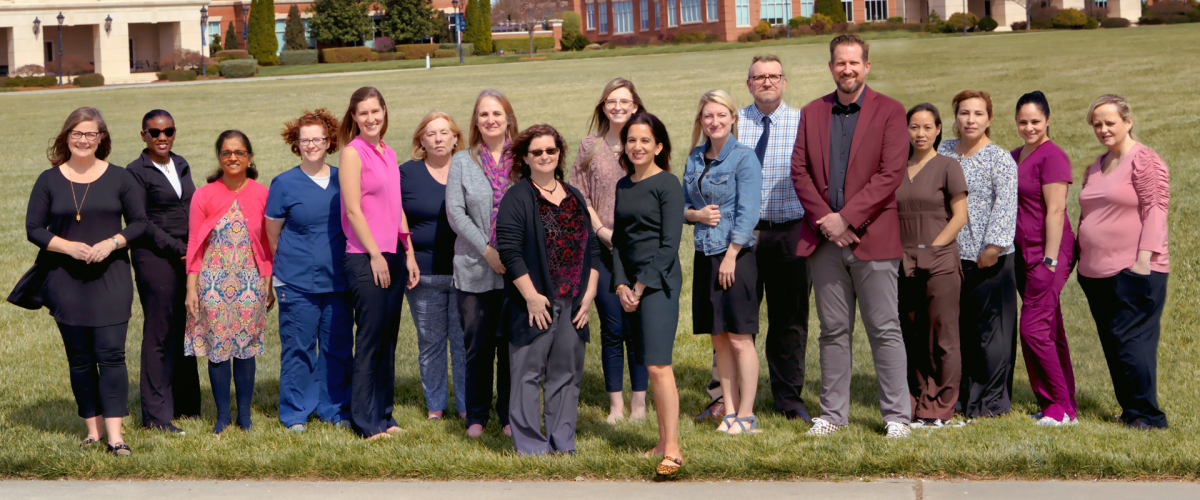 The Duke CTSI research team at Duke Kannapolis.
The Duke Kannapolis team manages a wide variety of research projects focusing on the exploration and discovery and validation of biomarkers that will inform a deeper understanding of health and disease.
View our organizational chart to learn more about our areas of expertise.
Connect with us by searching the Duke CTSI staff directory by using the name of any member of our team.
Contact our team directly by calling (704) 273-5456 or emailing transpop@duke.edu.